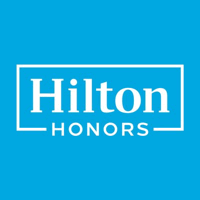 Updated with alternative method. My relative lack of travel these days means that I am constantly keeping miles and points from expiring. Here's the official policy of Hilton Honors point expiration:
Hilton Honors Points do not expire as long as Members remain active in the program. To keep an account active, Members can stay at one of Hilton's hotels, or earn or redeem Hilton Honors Points within 12 months. [For Hilton Honors credit card holders, Hilton Honors Points will not expire as long as the Member is a cardholder in good standing.]
You need to earn or spend Hilton points every 12 months, which is on the short side. My usual strategy is to use Hilton Honors Dining to earn a few points at my neighborhood burger joint, but I was running short on time. I found that you can redeem Hilton points at Amazon through their Shop with Points program. The redemption ratio is 500 Hilton Honors points = $1 on Amazon.
First, link your Hilton Honors account to Amazon.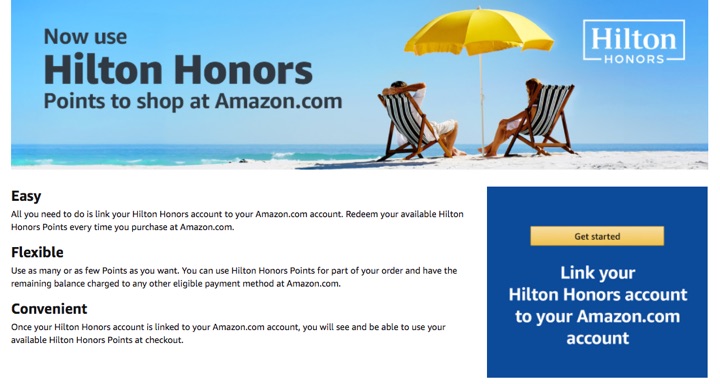 Next simply use as little as 5 Hilton Honors points to offset $0.01 of any purchase. If you were planing on buying something for $25, just pay for $0.01 with Hilton points, and $24.99 on your credit card. You used to be able to simply buy a $1 Amazon gift code for 500 points and call it a day, but that is no longer an option. If you have Amazon Prime and no other needs, you can still buy one of the following items that cost only $1 or less:
Checkout and choose to pay with Hilton Points, where you can specify to only use as little as 5 points ($0.01). You would want to make sure that it is in stock, so they charge you immediately.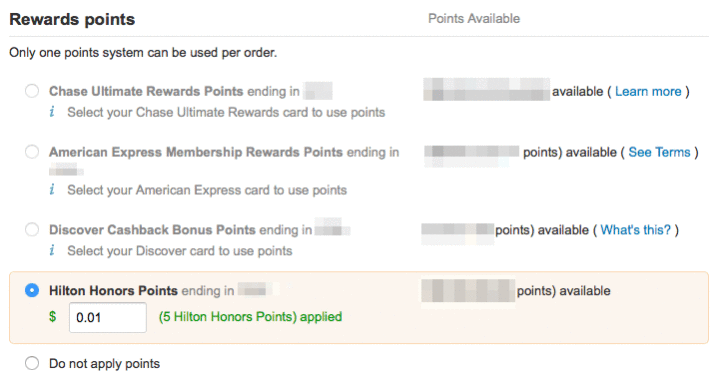 Check for the activity to show up in your Hilton.com account the same day as it is shipped:

Bottom line. If you have Hilton points expiring soon, you can redeem as little as 5 Hilton points for $0.01 off any Amazon purchase and create qualifying activity that posts the same day. If you have Amazon Prime, I share some $1 ideas. Hilton points are more valuable when redeemed for a free hotel night, but in this case it can be worth sacrificing a few to keep the rest alive and active.