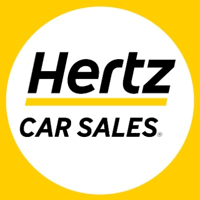 In better times, Hertz took out a big loan and put up their vast inventory of cars as collateral. COVID-19 caused the lender to worry about getting their money back, so they called in the loan. Hertz doesn't exactly have much cashflow right now, so they are forced to sell off the cars in the hopes of surviving bankruptcy.
So, I found myself browsing HertzCarSales.com for the first time. I've never seriously considered buying a car from a rental agency, mostly due to the fact that I didn't want a Dodge Caravan last redesigned in 1996. However, I did buy a cheap off-lease corporate fleet car from my employer, and it worked out great. Is buying a used rental car from Hertz a great idea, or a stupid idea? Here are some arguments from both sides.
Reasons why a used Hertz rental car may be BETTER than you think:
Check the in-service date and determine how much of the factory warranty is remaining; it could be a significant amount.
Hertz will let you bring it to a mechanic and do your own inspection.
No-haggle pricing will be appreciated by some, similar to CarMax.
All Hertz Certified vehicles include a 12-month/12,000-mile (whichever comes first) limited powertrain warranty.
Hertz has a better reputation of doing regular maintenance on their cars than lesser-known car rental companies. According to the Hertz website, while they do not provide copies of maintenance records, you can view the maintenance records in person.
Hertz is usually the most expensive option for a casual traveler. Most of their business is corporate and government workers. Business travelers tend to simply use the car as a tool to get from the airport to/from office/hotel, so the car will likely be in better shape than perhaps with other companies.
You can return your vehicle within 7 days or 250 miles after your purchase, whichever comes first. A cleaning and recertification fee of $200 will be deducted (unless prohibited by law), as well as any excess wear or damage to the vehicle.
Normally, used cars are subject to the "lemon" theory: people tend to sell the cars with problems. However, a rental agency does things robotically – all cars at a certain age are sold. They already bought the car at a highly-discounted bulk rate from the manufacturer, and they just need to get the car off their books in an expedient manner.
Some reports claim that the more "beat up" cars, especially cosmetically with dings and stains, never make it to the sale lot and are instead sold more cheaply via wholesale auctions.
Healthcare worker and first responders currently get $350 off with promo code HCS-HERO.
Reasons why a used Hertz rental car may be WORSE than you think:
Rental cars have a "fleet" or "rental" designation on the title, which stays with the car and can affect future resale value.
The reputation is that these cars are more "beaten up" given their mileage. I used to accelerate a little harder on freeway onramps in a rental car (it was usually the econobox version so not much excitement anyway), and was probably a bit more liberal with the air conditioning in those humid summers. However, I was still careful as I often skipped the insurance waiver on personal rentals.
You won't get the "1 owner who drove it only on the freeway and was a neat freak with perfect maintenance records" car.
Anecdotally, cars that are made for "fleets" are of lower quality because the factory workers know these are fleet cars when they build them, and thus care less about quality control and more about pumping out 100 of the exact same car.
Some rental car agencies self-insure their cars and do repairs in-house, which means accidents are not necessarily reported on CarFax or other vehicle history reports.
Never buy "sports cars" as these are rented specifically so you can have fun going fast in them and do things you wouldn't do in your normal car. Same deal with pickups, they are likely used heavily nearly every rental.
They will still add some sort of $200 to $400 documentation fee and attempt to upsell you various extended warranties, just as any other used car dealer.
Used car marketplace iSeeCars.com compared Hertz prices with their estimate of market value to find which models had the steepest discounts. I didn't really find the results to be very useful though, as most models are rather rare with very limited availability (BMW 7-Series, MB A-Class, Buick Cascada?). The only Honda/Toyota/Mazda on the list was the Toyota Tundra, and I couldn't find a single one within 200 miles of my location.
I tried to run some comparisons myself for a popular model with decent inventory like the Toyota RAV-4. This black 2019 Toyota RAV-4 XLE AWD (Hertz) with 22,000 miles was $23,587. This black 2019 Toyota RAV-4 XLE AWD (AutoTrader) with 22,000 miles was $21,689. I didn't drill down into the options, but this shows that you should definitely do some comparison shopping first.
In the end, the process is similar to buying any used car and comes down to price. You need consider the reliability of the make/model, do your own personal pre-purchase inspection with an expert, and comparison shop across the same model, same options list, and similar mileage. Read the factors above and then add your own "Hertz adjustment". Is the Hertz no-haggle price still the best deal?
Also see: How Much Car Can I Afford?