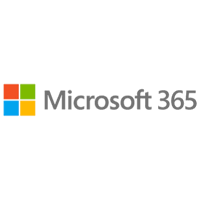 It's not the classic Microsoft Money application (which I'm still asked about periodically), but Microsoft 365 Personal or Family subscribers can now download "Money in Excel" (free) which promises to help you manage your personal finances using Excel tools and the automated import of your transactions. Thanks to reader Motti for the tip. From their official blog:
Money in Excel is a dynamic, smart template and add-in for Excel that allows you to securely connect your bank, credit card, investment, and loan accounts to Excel and automatically import your transaction and account information into an Excel spreadsheet.
The service uses Plaid, a third-party company (recently acquired by Visa) to synchronize with all of your various financial accounts. You will have to provide the username and passwords for those accounts. (If you haven't already, use a password manager so that you can maintain unique, strong passwords for each of your bank or brokerage accounts.)
You can do things like track your monthly spending by category, add up your net worth instantly, or get notified of selected transactions like big purchases or bank fees. Here is a screenshot: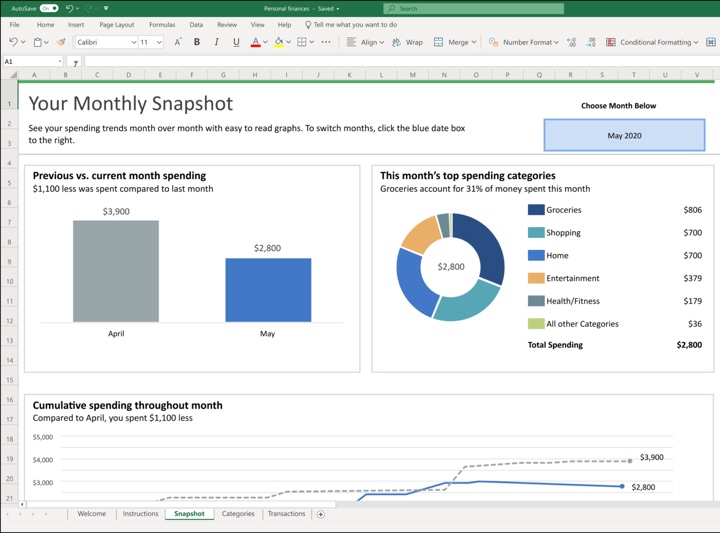 Unfortunately, there doesn't appear to be a way to access this premium template if you do not have a Microsoft 365 Personal or Family subscription ($70 to $100 annually). I am not a 365 subscriber myself, so I am unable to test this out further. I'd be interested to see if you are completely free to customize the Excel using all the imported data. That might work like the combination of Personal Capital and Google Sheets (also free) that I currently use to track my portfolio. If you try it, please let me know what you think in the comments or via Twitter @mymoneyblog.