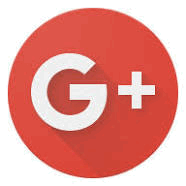 I received an email that Google settled a class action lawsuit claiming that the now-defunct Google+ social media service exposed your personal data in a harmful manner. You can submit a claim here, where you must attest to all of the following:
I was a user of the consumer Google+ service while a resident of the United States at some point during the period from January 1, 2015 to April 2, 2019.
I entered private (meaning non-public) information in at least one of my Google+ profile fields that was not set to be shared publicly; and
Either I shared that information with another Google+ user through the Google+ service or I authorized an app to access my Google+ profile field information.
The maximum award is $12 cash, depending on the total number of claimants: "Class Members who submit a Valid Claim may receive a pro rata share of the Net Settlement Fund up to a cash payment of $12.00 depending on the number of claimants." They will ask for name, address, and e-mail address. You can opt for payment via PayPal or ACH transfer (must provide bank routing and account numbers). According to the site, it looks like there will be $7.5 million set aside for claims, attorney fees, etc. Claim must be submitted no later than 10/8/2020.