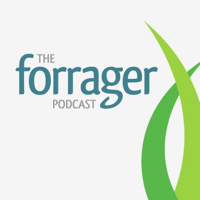 If you enjoy listening to podcasts about entrepreneurial stories on a smaller scale (i.e. not tech unicorns), I recommend the Forrager Podcast about cottage food businesses, where people sell food made in their home kitchens (as opposed to a commercial kitchen). Depending on the cottage food laws in their state, you can learn from successful small (often solo) business owners selling their homemade bread, granola, nut mixes, cookies, pies, and other food products in both retail or wholesale environments.
The cottage food industry allows you to start small with minimal upfront investment. You keep your big potential upside, but you've minimized your downside. Being able to take asymmetrical risks like that is very powerful. You only need to hit it big once!
Here's a quote from an episode with baker David Kaminer, who makes a living selling about 300 loaves of sourdough bread each week:
What's so nice about the cottage food law is you have the opportunity to start small. Prior to cottage food laws existing, if I wanted to open up a bakery I'd be a quarter of a million dollars in before I could even produce my first loaf of bread. You can start making six loaves a week and trying to sell them on the weekends while you're working your normal job and then see how it goes.

I feel like as long as you love making bread and you're comfortable charging people for it and you understand the value of your time you could make a go at it pretty easily. For me it was starting like that just seeing if I could potentially ramp this up. So I feel like as long as you're you're ambitious and you love making bread you can pull off a cottage food business almost at any scale. It just all depends on defining how much you need and if it's worth your time.
However, many people choose to keep it small on purpose. There is a common theme with the financial independence community of being able to work more on your own terms. Owning a cottage food business definitely won't be for everyone, but it is more of a lifestyle choice that will be very attractive to a select few. Sound familiar? Here is a quote from an episode description with Lisa Kivirist who runs her own farm, bed & breakfast, and home bakery amongst many other things. It could very well be the bio for a personal finance author.
Lisa talks about living off the land, moving away from the corporate life-style, creatively packaging products, diversifying income streams, advocating for your laws, and everything in between.