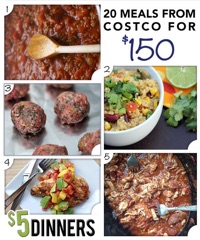 A while ago, I wrote about a meal planner service called $5 Dinners that provided instructions on how to make 20 slow cooker meals for $150 at Costco. You go to Costco, buy exactly what is on the provided shopping list (6 pack of chicken breasts, 15 lb bag of potatoes, massive tub of BBQ sauce, etc), and then chop and separate all the ingredients into 20 separate freezer bags. When you want an easy dinner, pop a bag into your slow cooker in the morning and you'll have dinner ready by the time you're done with work.
I paid $5 for complete instructions including grocery shopping list, assembly videos, and label template files. The exact meal plan that I bought is now called Slow Cooker Freezer Packs, 1st Edition Complete. It took me a few months to get around to actually making all the meals, but I did make them all in November 2014. Here are some pictures of my final product: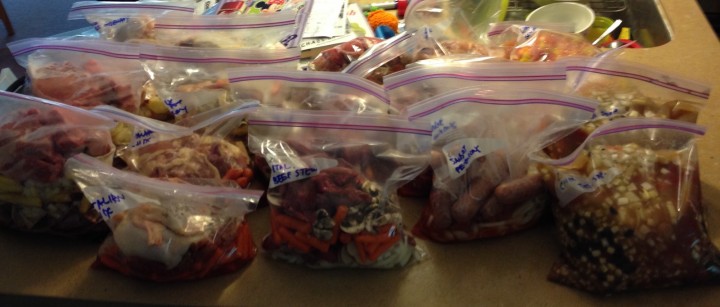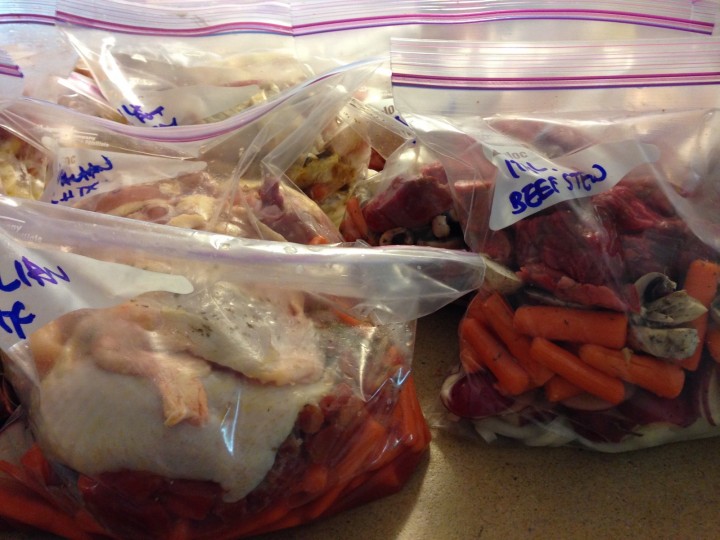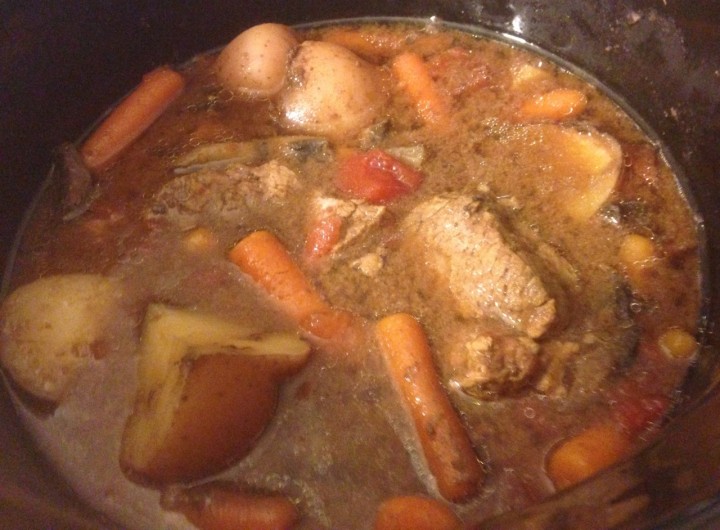 Why did it take over a year to get this review out? Well, part of the reason is that it took us a year to actually finish all the meals! Unfortunately, the reason why it took us a year to finish the meals is… we didn't enjoy the meals very much. I didn't want to write a negative review for an entrepreneurial idea that I thought was really cool that was based on my own tastes, but they are doing quite well so allow me to use this as another opportunity to provide you helpful information based on my own failures. 🙂
Takeaways
Cook and eat a sample recipe first before making 5 of the same recipe. I was distracted by my own excitement of being able to knock out 20 meals in one day, I just jumped straight in. I found the recipes to be a bit bland in flavor and boring in texture when followed exactly. You may feel differently, and their newer recipes could be much better, but again you won't know until you try it.
Set aside an entire afternoon. Making all 20 freezer packs in one day took about 4-5 hours, and it was pretty exhausting. Set aside plenty of time, as it takes a lot of chopping and portioning.
Make sure you have adequate freezer space. Even if you follow their tips to lay them flat, these take up a lot of room! We have a standalone freezer and it was still a tight fit. You may also want to place them in a tub in case of leaks.
Use the plans as a starting point for your own customizations. Adding your own herbs and spices, as well as some lemon juice or hot sauce at the end can really perk things up. Personally, I prefer to season and brown my meat before putting it into the slow cooker. I love me some Maillard reaction!
Try using your own recipes first. A more gradual way to start your own "backup dinners" is to simply double-up on one of your current recipes, and freeze the extra portions.
For the price of $5, I still think it is worth a shot. There may be different and/or improved recipes now. I still think it is a great entrepreneurial idea.