I know it's still summer, but with two kids under two I've been trying to cook extra on the weekends and coast on the weekdays. This past weekend I made beef stew and pulled pork sandwiches in the slow cooker, and they turned out pretty good. Today I found 5dollardinners.com (from my wife's Pinterest or Facebook), which shows you how to make 20 slow cooker meals for $150 using Costco's bulk food packages (this version is gluten-free too).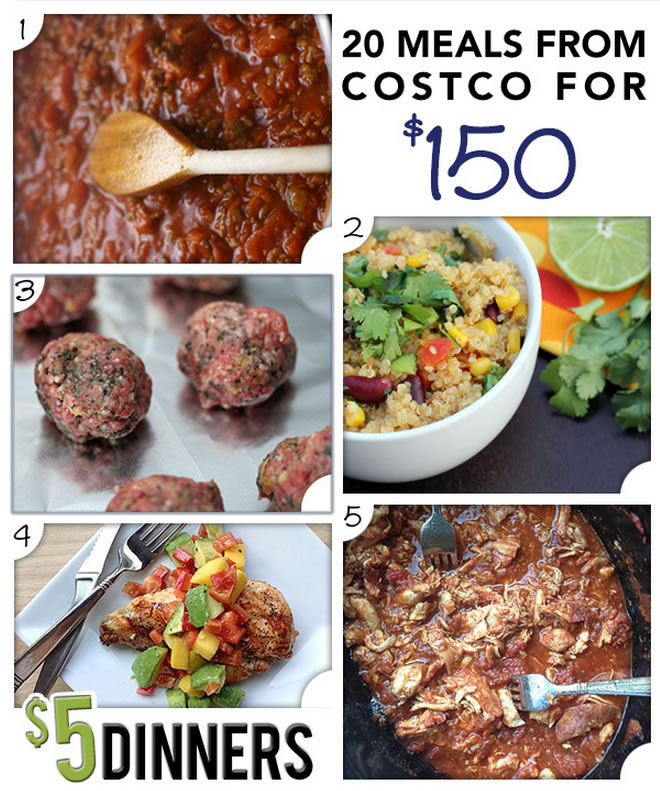 Basically, you go to Costco and buy exactly what is on the provided shopping list (6 pack of chicken breasts, 15 lb bag of potatoes, massive tub of BBQ sauce, etc) and then chop and separate all the ingredients into 20 separate freezer bags. When you need an easy cheap meal, pop a bag into your slow cooker in the morning and you'll have dinner ready by the time you're done with work. You'll need a slow cooker with a timer if you don't work from home. You can piece together all the info on the site for free, or for $5 you get some nicely organized instructions and even bag labels.
That makes this site a cool entrepreneurial example as well. Costco is already a great place for people who don't want to shop for extreme bargains, they just want a decent deal with no hassle. Why not extend the idea to meal planning. The creator definitely put in work to save you time, so why not compensate her for it? They also have two other Costco meal plans that are not 100% slow-cooker specific.
With every ingredient having to go into more than one recipe, you'd worry about too many similar meals but the variety of the recipes actually looks pretty good. I haven't actually cooked any of them myself, however. If I was really motivated I would try and make something similar for my own personal tastes.