Update 2023: FileThis is shutting down.
Old post: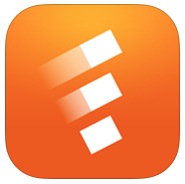 A few months ago on my post about Paperless vs. Paper Statements, I received this helpful comment from reader Daveraham:
I like the services FileThis.com. It's setup similar to MInt, where it stores account information, but instead of fetching dollar amounts and transactions, it grabs every statement available and stores them where you direct. Personally I store it an evernote account and then periodically pull it off to store on a removable HD that get's stored in a fireproof box. Overkill?? Sure…. But its the point. You want to keep that snapshot of data for a long period of time.
I made a mental note to check the site out and… promptly forgot. I was again reminded in this Liz Weston article about apps to organize your financial life. In November 2015, FileThis announced their 2.0 version with new features. You can use the FileThis.com website, iOS app, or Android app (1.0 version only for now).
FileThis is now one of many "bill organizers" that ask for your account passwords in order to sift through your accounts and remind you of due dates. Personally, I don't need or use due date reminders. I sit down at the end of every month, read through all my paper statements, track expenses, and pay my bills. I'm an old fart like that (although I do use free online billpay).
I previously shared that I maintain physical statements for critical financial accounts and have it mailed to a secure PO Box. But I also have several other financial accounts which are either dormant, temporarily opened for reviews or experiments, or have low balances which are set to paperless. Ideally, I would still log in and download those PDF statements every month and back them up. But I never do.
FileThis will log in and automatically download all your paperless statements and then save them to your cloud service of choice: Evernote, Dropbox, Google Drive, Box, Amazon Cloud, and more. You can even use their in-house storage (500 mb free). The cost options:
Free for up to six (6) connections. Checks weekly.
$2 a month ($20 a year upfront) for up to 12 connections. Checks weekly.
$5 a month ($50 a year upfront) for up to 30 connections. Checks daily.
Besides things like bank accounts, credit cards, and brokerage statements, FileThis will grab stuff from your mortgage provider, car loan servicer, cell phone bill, utility bills, insurance bills, and even online shopping accounts like Amazon. An added bonus is that they will even grab tax documents like 1099 forms.
I linked up a few accounts, the list is relatively extensive but it couldn't find a local credit union. Here are some screenshots from my website and smartphone app.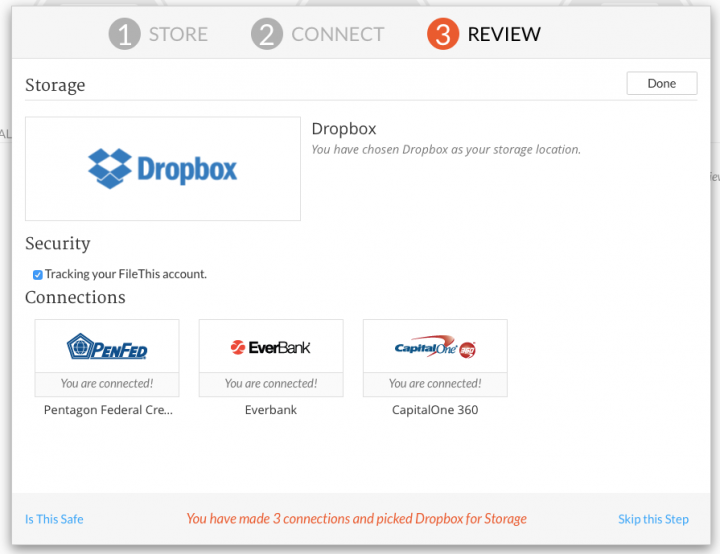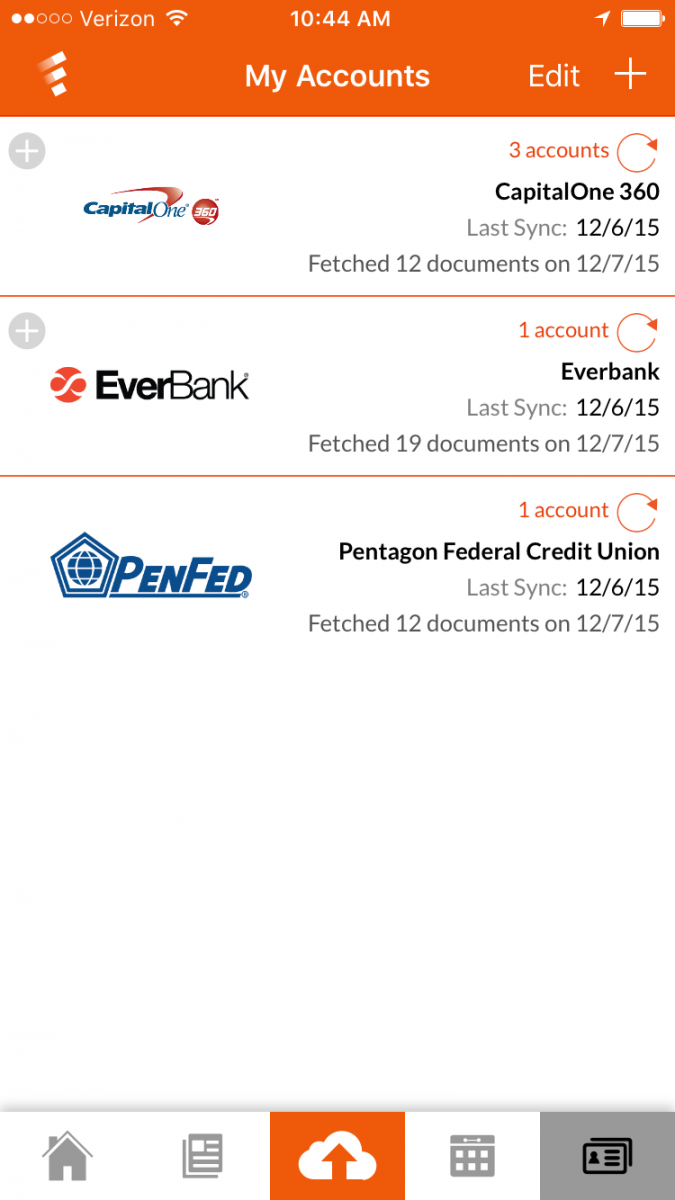 Remember that the actual files are on your cloud service. Here's a screenshot from my Dropbox app. The files are stored in the folder Dropbox > Apps > FileThis.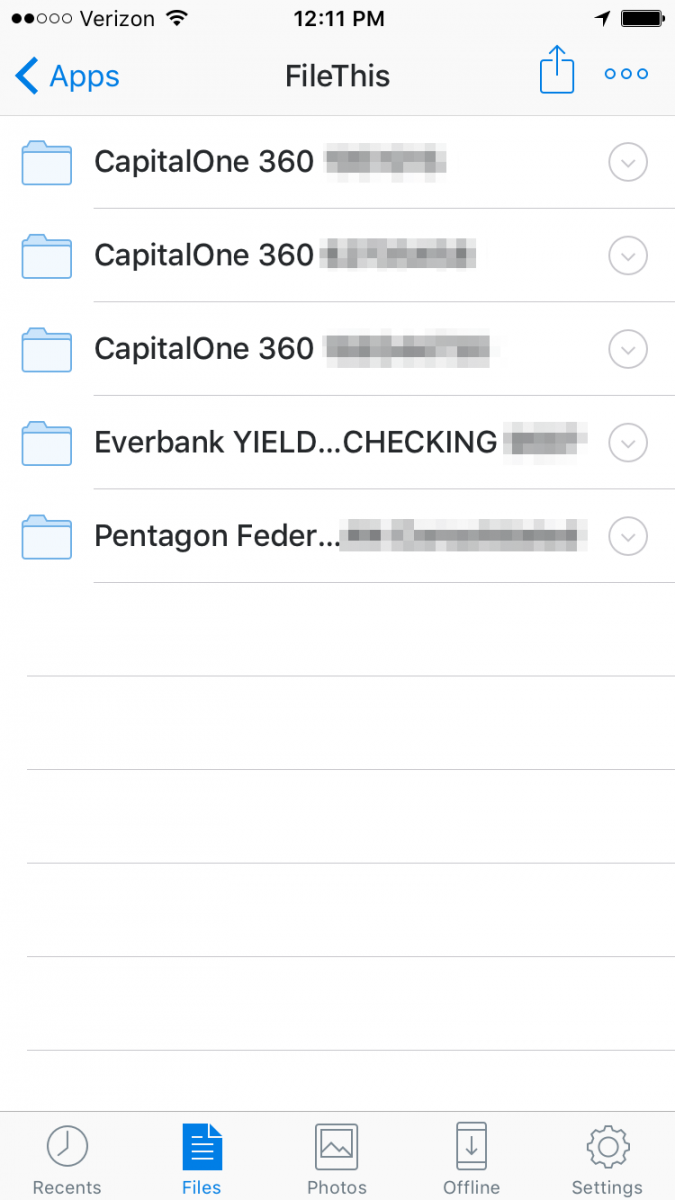 This is pretty cool. The initial download basically grabbed all the older documents that were available as well (up to last 3 years, supposedly). They'll even grab PDF statements if you also get mailed paper statements (assuming they are available), giving you an additional backup copy.
By allowing backups directly to a third-party cloud service (Dropbox in my case), I will still have all of my online statements even if FileThis shuts down some day (remember Manilla?).
The trade-off here is that another FinTech startup has your account logins and passwords. Their security measures seem fair enough (encrypted SSL transmission, passwords are encrypted on server, the documents can be stored at your cloud service). I already track my paperless accounts in real-time with Mint, but I am willing to make this trade-off as I think it's worth it to have my old statements backed up for me. (Why can't Mint do this for me too?) The only other service I know that offers something similar is Finovera, but I think they store the statements on their own servers as opposed to your personal Dropbox.
As an existing user, if you sign up using my referral link, both you and I will receive an additional free connection (so you'd have a total of 7 free to start) and an additional 250 mb of free in-house cloud storage.