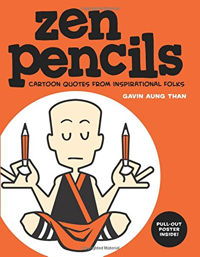 New code so you can get 25% off again. Good through 12/13 Midnight Pacific. Take an extra 25% off any book at Amazon.com with promo code 25OFFBOOK. Print books only, max $10 off, must by sold and shipped by Amazon.com. Valid until December 14, 2015 at 02:59am EST. This is a different code than the previous 30% off and 25% off coupons, so you can use it again.
Stack with your $15 off $60 at Amazon from American Express, 10% off Amazon from Chase Freedom, and 5% off Amazon from Discover (10% with Double Promotion).
Here are some recommendations for those looking to give or receive some financial inspiration:
Here are all my book reviews in reverse-chronological order.
My favorite book of 2014 was Dinner A Love Story. It has some inspirational material to help you cook for yourself and your family, along with the best compilation of weeknight dinner recipes I've read in a cookbook. They taste special enough (not bland or boring), but they also take 30 minutes. I still use it to this day.
My favorite book of 2015… I looked back at my book reviews and didn't really have a strong favorite. I would say one trend is that I have become a fan of re-reading Vanguard founder Jack Bogle's classic books. His old stuff has a lot of common sense reasoning that doesn't always fit with today's "one-size-fits-all" advice.