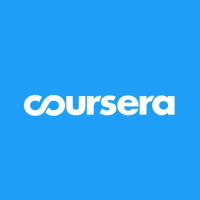 One of my newer interests is better understanding individual businesses and how they work. Accounting is the "language of business" used to write annual reports, 10-Ks, 10-Qs, income statements, and so on. I was afraid a textbook would be too boring, so I am auditing the online Coursera course Financial Accounting Fundamentals by Professor Lynch of the University of Virginia. Here's a quick summary of what is covered in the course:
Accounting is often called the language of business. It is this language that organizations use to communicate their economic performance to others. In this course, you will acquire the tools that you need to understand the fundamentals of accounting, the language of business.

You will learn to record business transactions in the company's accounts, understand how they flow into the financial statements, and learn to draw basic conclusions about an organization's financial health from the three most commonly used financial statements, the balance sheet, the income statement and the statement of cash flow. Are you ready? Then let's go!
Auditing is completely free and lets you view all the materials and take "practice" quizzes, but you can't take the "real" quizzes needed to earn the "shareable certificate" (which is fine with me as this is just for personal improvement and not future employment). The course assumes no prior knowledge, requires a commitment of roughly 2-3 hours per week, and lasts for 5 weeks. I finished the first week in about an hour and a half by watching videos at 1.25x speed. So far, I've enjoyed filling in the gaps in my knowledge.
This course is the first of a 4-part series by UVA called Entrepreneurship: Growing Your Business:
Welcome to Entrepreneurship: Growing Your Business, a new specialization from the Darden School of Business, University of Virginia. This Specialization was designed to give you the real-world tools and processes you will need to take your business from idea, to action, to growth and revenue. You'll learn how to create budgets and read financial statements, how to lead with values, how to leverage new business models for growth and how to create new business innovations. Ideal for entrepreneurs, small business owners, and those who have a business plan but aren't sure what to do next, Entrepreneurship: Growing Your Business will help you on the path to success for you, your business and society.
There are a few similar Coursera courses from UPenn Wharton and the University of Illinois.
I used to feel that I didn't need to know any of this stuff (just buy a Target Date fund and work on your career, etc), but now I want to compound knowledge in this area as well. I'll be able to use it for the rest of my life as a private investor living off of my portfolio. This is also related to working for yourself for an hour each day.