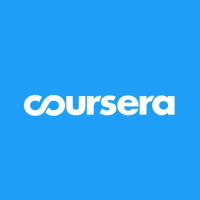 Update: Coursera has another promotion for a free guided project open to all. Retail value about $10. Topics include data science, business, computer science, and IT. One-time use only. Offer valid until 6/12/2020. Your discount will be applied at checkout.
Learn a job-relevant skill in under two hours through a hands-on learning experience with step-by-step expert guidance
Original post:
Online education site Coursera recently announced free courses and certificates for college and university students. This is meant to help students not able to study during the summer. Fill out the sign-up form until 7/31.
Starting today, college and university students around the world can learn and earn certificates on Coursera for free. Current undergraduate, graduate, or recently graduated students with a verified school email can sign up to get free access to over 3,800 courses, 150 Guided Projects, 400 Specializations, and 11 Professional Certificates. They can enroll in programs for free until July 31 — no credit card required. Once enrolled, they will have until Sept. 30, 2020, to complete the programs.
Here is a list of their professional certificates.
During this period, students will be able to learn from some of the best instructors in the world and earn credentials from the world's top universities, including the University of Michigan, Yale University, and Duke University. Professional Certificates from leading industry educators like Google and SAS will help students become job-ready with in-demand skills.
Previously, they also made 100+ courses free to everyone until 7/31 in response to COVID-19. This includes a course on Personal & Family Financial Planning (previously $49).