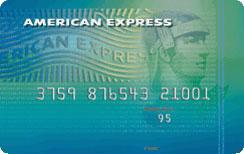 Here's another solid all-around rewards credit card that is much better than all those generic 1% back cards out there. The TrueEarnings® Card from Costco and American Express offers the following:
3% cash back at U.S. gas stations and on gasoline at Costco  (up to $4,000)
2% cash back at U.S. restaurants
2% cash back on eligible travel purchases (airline, lodging, car rental, cruise line, travel agency and tour operators)
1% cash back on other purchases, including Costco
I'm pretty sure this is also better than their previous offer, I don't remember there being a gas rebate before (I might be wrong). If eating out and gas are your biggest expenses after housing (like us on many months), then this looks pretty good. There is also no limit on the cash back you can earn. Might go nicely with the 2% cash back from Executive memberships. Terms and restrictions apply.
There is no annual fee, but you must have a Costco membership to apply. (The TrueEarnings card can also replace your Costco Membership Card. ) Regarding getting the cash back:
"Rebate is awarded annually in the form of an in-store coupon redeemable for cash or merchandise at any U.S. Costco Warehouse."
Why not cash in the coupon, and then charge your Costco purchase to get another 1% back? 😉