The auto review issue of Consumer Reports is always very popular, due in part to the fact that they can be more impartial by actually buying all the cars they test anonymously and not accepting any outside advertising. (This is not the case with any other car magazine.) Here's a few charts and graphs from Consumer Reports summarizing their car reliability data by brand.
Long-Term Reliability
This chart below shows a graph of problems vs. age of vehicle for 8 major automakers. The data is from their 2008 Annual Auto Survey, which had more than 1.4 million responses. A typical eight-year-old Volkswagen has almost three times the number of problems as a typical eight-year-old Toyota. [source]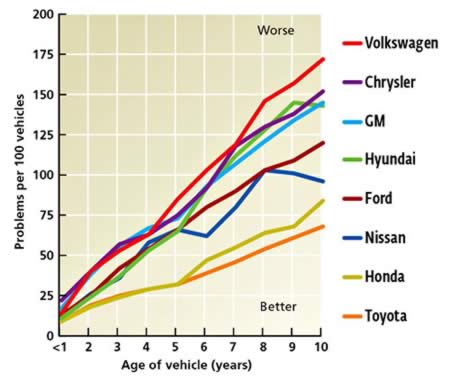 Overall Test Scores and Reliability Ratings
This second chart, released in 2009, plots major automakers on two scoring scales: those from road tests by CR staff and predicted-reliability ratings based on surveys. Being in the top right corner is best. [source]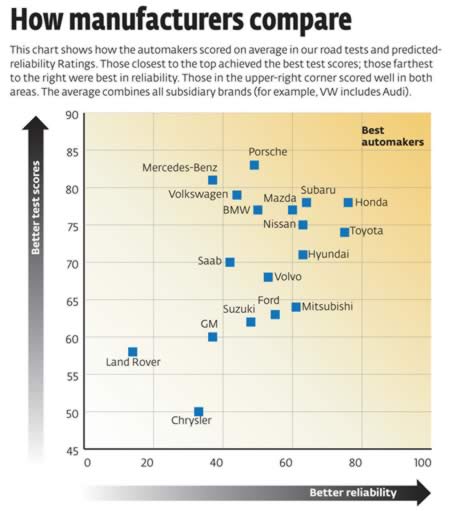 If you know of any more recent versions of these charts, let me know!