The NYT Economix blog and a new BLS report had some nice graphics comparing how the average consumer spends their money in the US, Canada, United Kingdom, and Japan. The data is from 2009.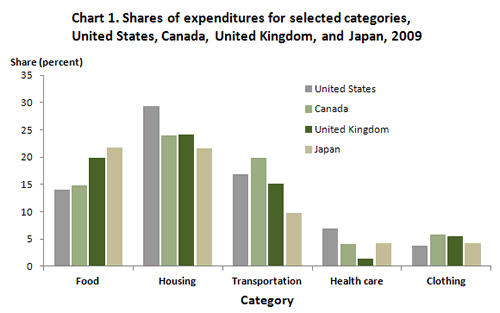 Source: BLS.gov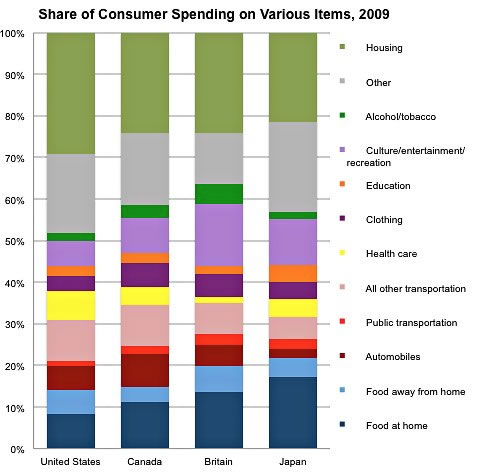 Compared with the other countries, Americans spent more of their budgets on housing and health care, and less on recreation and entertainment. The Japanese spent the largest share on food, with a higher percentage spent on food than even housing. This is somewhat surprising, given the stereotype of small living spaces in Japan and large living spaces in the US. But remember, these are percentages and not absolute numbers.
You might think that out-of-pocket healthcare costs are lower in the other countries due to government-subsidized universal health care, but the Economix article points out that the total healthcare expenditures per capita in the US are also much higher (around double) those of other countries. I can't believe they spend more on clothing than healthcare! Of course, my wardrobe turnover rate has been described as "glacial".
Our spending breakdown still has a much, much bigger slice going towards housing, and a much smaller slice going towards transportation and food. We are lucky to have nice employer-sponsored health insurance.