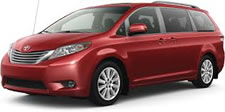 The NY Times has a new article They Supply the Garage, You Bring the Elbow Grease where you rent space hourly or daily for DIY car repairs. The article referenced GarageTime as a place to search for a residential or commercial garage space in your area. Most commercial spaces include lifts, while others are essentially listing their large driveway with an electrical connection and perhaps an air compressor. Be prepared to sign a liability waiver.
My related business idea is to use the space to teach people basic car repair skills like how to change your oil, replace brake pads, replace headlights, repair dents, or perform common after-market modifications like LED headlight swaps. YouTube has tons of how-to content, but I think there is still a market for someone to be walked through the process the first time. For example, someone could list their space and also upcharge for some lessons. The next time, the customer could just do it themselves.
I'm a bit surprised at the timing of this article, as isn't the stereotypical Millennial is supposed to just stare at their phones and not do anything dirty with their hands? I also keep hearing that cars are becoming more and more like computers on wheels. I suppose it's a nice little reminder that DIY is still alive, and some people still like to save a few bucks and do things for themselves.
You don't even need a garage for many basic maintenance tasks that can save you money. For example, here's a Youtube video I found the other day that shows you how easy it is to change both the engine air filter and cabin air filter on my 2015 Toyota Sienna. Your dealership shop will charge you at least $100 an hour for this knowledge. You'll also probably be charged more than the $12 for the cabin air filter and $11 for the engine air filter that Amazon is asking. (These seem to have good reviews, but OEM parts are also available online.)