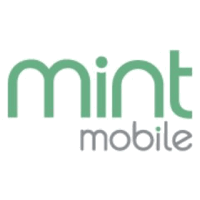 Offer end date announced to be Monday, September 9th. In my own phone, I use Mint Mobile to keep my cell phone costs low. They use the T-Mobile network, which means if you have a compatible phone switching just involves swapping in a new SIM card. It works just fine in my iPhone X. I am nearing the end of my first full year (I bought a full year upfront) and I plan on renewing since it is only $15 a month at my lower tier.
They just started a limited-time "B3G3" promo where if you buy 3 months of service, you get another 3 months free. It's valid on their $20/month tier with Unlimited Talk, Text, 8 GB of LTE Data per month. That means you'll pay $60 upfront and get 6 full months of service to try them out at $10 per month.
New activation required. Must be activated within 45 days. Taxes and fees apply. 3 months equals 90 days.
They also offer a 7-Day Money Back Guarantee (starts upon SIM activation) so you can test them out before making any commitment at all. Here is my Mint Mobile SIM Activation and Number Port Transfer Review. As long as the transfer works, you have 6 months at only $10 a month to see if you want to keep them. Be sure to use their phone compatibility checker first to see if you can bring your current phone over and just put in the Mint Mobile SIM card.
In my opinion, the two best cell phone deals right now are this one and the ending-soon Sprint Kickstart $25/month for Barebones Unlimited Data.
Also see: