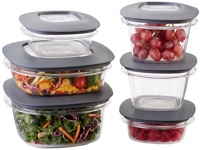 (Added some items.) When buying kitchen items, I am firmly in the "pay for quality" camp. Reader Chris sent in the following question (edited for clarity):
I read in your website about cast iron pans and KitchenAid mixers. I want to buy a small home and have nothing. What are some must-have kitchen items that will last a long time and be used most often? So they are an "investment".
For me, it all started when filling out our wedding registry (now 13 years ago, ack!). Getting married meant I had to stop buying Hungry Man frozen dinners and really learn to cook at home. This led me to develop an appreciation for well-made kitchen items. When you "go cheap" on certain things, you not only have to replace it down the road, but you also feel a bit of annoyance and regret every time you use the inferior tool. In the words of Marie Kondo, owning high-quality tools "bring me joy".
Here's (an extended) list of high-quality items that are used weekly if not daily in my kitchen. I am not a professional chef, just someone who cooks at home often enough to suffer from cheap stuff. Some cost a few bucks. Some cost hundreds.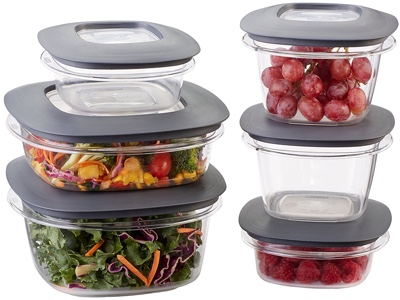 Rubbermaid Premier Food Storage Containers
Cooking at home means lots of leftovers. One of the best decisions we made was to throw away the mishmash of cheap containers and lids to start fresh with these Rubbermaid Premier storage containers (not the other Rubbermaid types). They are thicker, sturdier, and have leakproof lids. They don't stain or retain odors. They are a good example of designing something to be high-quality and reusable instead of cheap and disposable. They changed up the lid design recently but the grey lids are backward compatible with the original red lids. Warning: You might start out with a 30-piece set but it will include a lot of smaller containers. Add more of the larger ones specifically.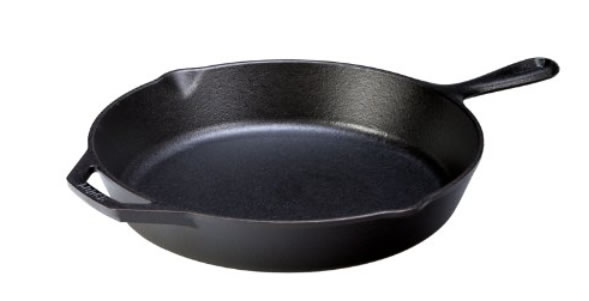 Lodge Pre-Seasoned Cast Iron Skillet
With over 8,000 reviews (!) and a 4.5 out of 5 star average rating, I know I'm not the only fan of these heavy-duty beasts. Great for searing and pan-frying, oven-safe, no worrying about scratches or dings. They will outlive you. Got a rusty one? They are easy to resurrect; here's a quick video on how to season your cast iron.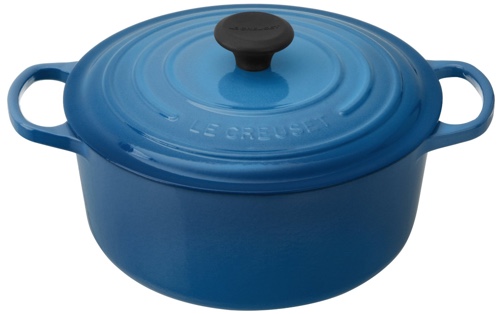 Le Creuset Enameled Cast-Iron Dutch Oven
I cook multiple times a week with our Staub and Le Creuset enameled cast-iron dutch ovens. Cast iron isn't a lot of maintenance, but you do have to keep it dry after each use to prevent rusting (and seasoning it again takes time). With enameling, you can just wash and leave it wet. The dutch oven shape also makes it perfect for braises, stews, and soups. (They also look nicer at dinner parties.) They do run $200-$300 but spread out over 30+ years of use it's not that bad. But I'll be honest, I don't know how much better they are than this Lodge Enameled Dutch Oven which regularly runs under $80.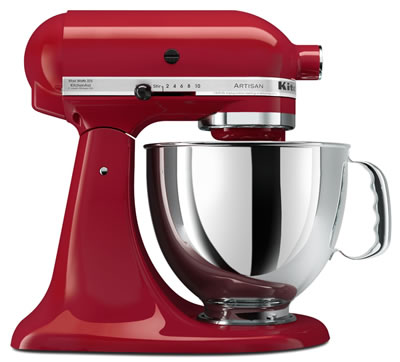 KitchenAid Artisan Stand Mixer
We've used this machine regularly without any issues for over 10 years across multiple apartments, studios, and houses. We use it to beat eggs and knead dough for pizza, pasta, cookies, and bread. I don't know what kind of motor is inside, but it is durable. The bowl has some small dings and there is a little rust on the exterior but nothing that prevents good operation. I notice a ton of different versions now, but I think the Artisan is the classic version. Pick a color you like because you'll be stuck with it for a while…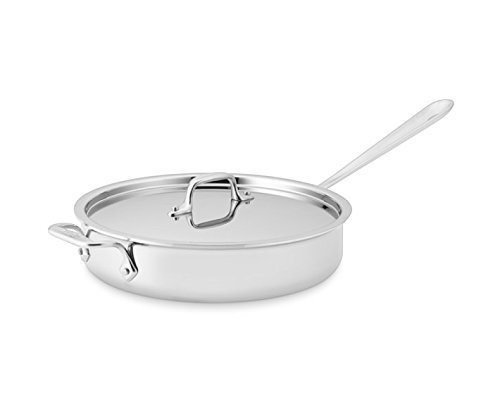 All-Clad Stainless Steel Fry or Saute Pan
I first heard about this brand when they kept winning comparisons by America's Test Kitchen. However, they are quite expensive. Now, you don't need All-Clad everything, but do I think a large stainless steel fry pan or saute pan from All-Clad is an important kitchen addition that will pretty much last you forever. (I'd skip the non-stick All-Clad and go with T-Fal for best non-stick value.) My advice is to keep your eyes open because they do rotate on sale. Right now the saute pan is on sale for $99, but at other times you can get the fry pans on sale.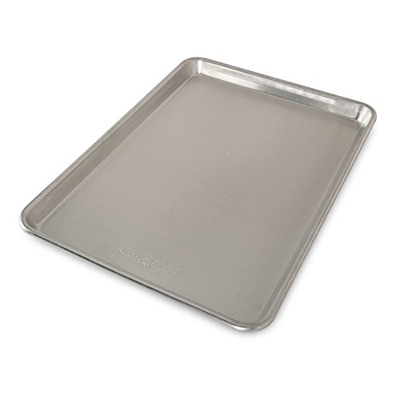 Nordic Ware Aluminum Commercial Sheet Pan
It's big, thick, and aluminum so it won't rust. I must have roasted vegetables hundreds of times on this thing. Only about $10 and much better than whatever cheap, thin stuff is at sold at the grocery store. Buy 2 now so they stack and save space.

Microplane 40020 Classic Zester/Grater
The classic Microplane. I remember thinking it was expensive when I bought it over a decade ago, but I've never had to replace it since. Considering how many little thin holes this thing has, I have no idea how it hasn't rusted away in over 10 years. This thing still works great to shave fine curls of parmesan and zest lemons and limes.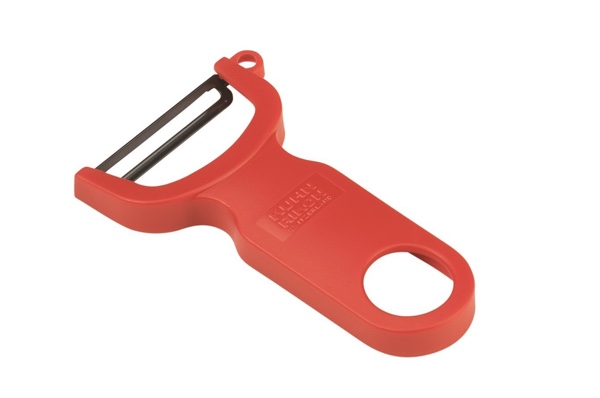 Kuhn Rikon Original Swiss Peeler
These may not last forever, but they have lasted a lot longer than my previous peelers and I'm still on my first one. (I also have a serrated version that I don't use as often.) I bought these after seeing them recommended by America's Test Kitchen and they peel much more easily and comfortably. Note: I see some Amazon reviews that say "I love my old Kuhn Rikon peeler but this one I just bought from Amazon is horrible." My thought? Counterfeits. I would only buy these "Ships from and sold by Amazon.com", even if it costs a few cents more. You're still getting the best peeler out there for under 5 bucks.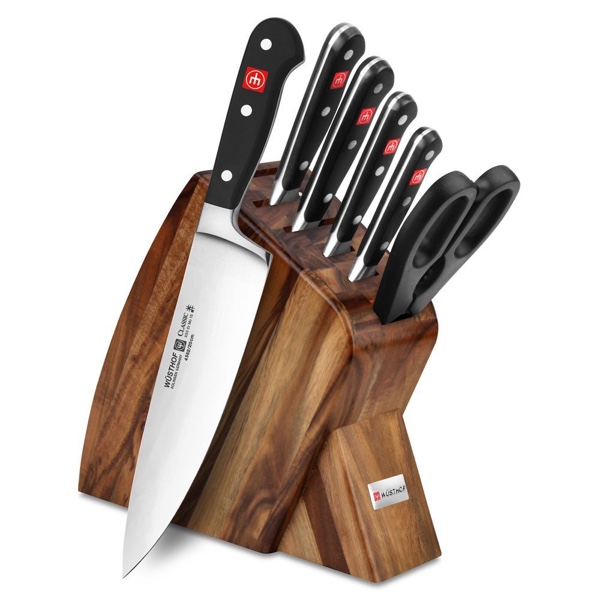 Wusthof Classic Knifes
I remember wondering if Wusthof and Henckels were worth the price as I zapped them onto our wedding registry. Then someone actually bought us a set of Wusthof Classic knives and we proceeded to use them nearly every day for over a decade. They have been professionally sharpened a couple of times (less often than recommended), but they still work perfectly with no chips or rust spots. I bought a $40 Asian cleaver from a shop in Chinatown a couple years ago, and it only lasted a few months before large rust spots appeared. My mom told me I didn't treat it right. Probably. I told her I'd rather spend $80 on a knife and have it last decades even after not treating it right. So I bought this one.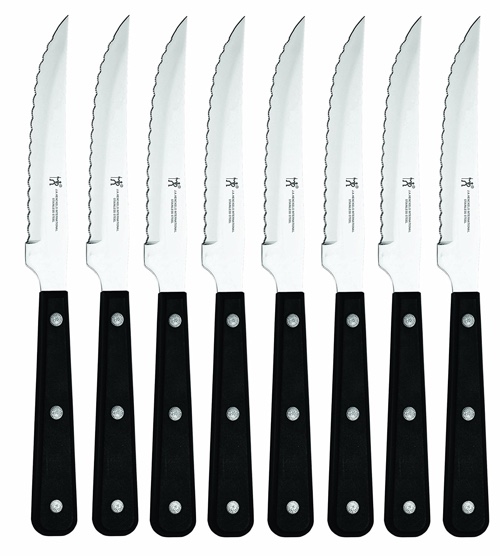 J.A. Henckels Steak Knife Set
We also got a set of Henckels steak knives as a wedding gift. They've also lasted over a decade as our family's only set of steak knives. They still cut great. Yes, they cost about double the price of the AmazonBasics steak knives set, but I wonder if I'll ever have to buy steak knives again.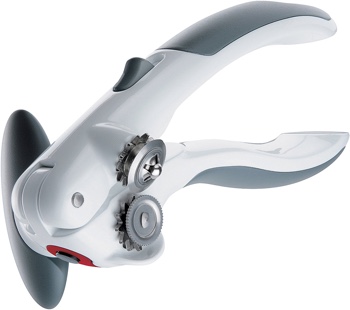 ZYLISS Lock N' Lift Can Opener
I've probably gone through 5 different can openers in the last 5 years. I guess I open a lot of cans? I've bought the cheap and popular one, but it rusted quite quickly. I've bought the battery-powered ones, but they got wet and stopped working. I liked the smooth edge opener, but two of them became dull and unusable after under 6 months. If I could go back, I would just buy this ZYLISS Lock N' Lift Can Opener. Most of it is plastic, so it hasn't shown rust yet. It's got a good grip and is easy to use.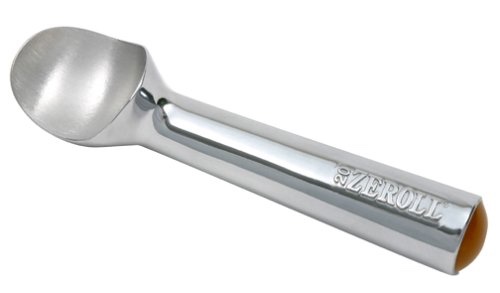 Zeroll 1020 Original Ice Cream Scoop
Didn't see this coming, huh? This is the best ice cream scoop, period. Once you try it, you will wonder why all the other ice cream scoops in the world are so bad in comparison. If you walk into an ice cream shop, this is probably the brand that they use. It has conductive fluid that makes it easier to get through rock-hard ice cream. It creates the perfect ball shape for placing on cones. The 2-ounce size makes a small/medium-sized ball, but other sizes are available. Why not own the best ice cream scoop in the world for about $15?
I'm sure I'm forgetting a few things. There are also many other items I on my wish list that I haven't bought yet. What high-quality kitchen items would you consider a good "investment"?