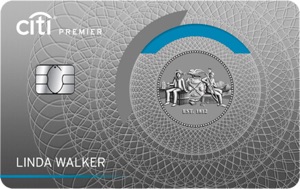 If you have a Citi credit card or a Citibank account from our partner Citi, with the ThankYou points rewards system, you have a wide array of options to redeem your points at ThankYou.com. But while that fancy coffeemaker may look nice, chances are the cash equivalent value for your points is quite poor. I've covered this in bits and pieces before, but here's a complete guide to getting the most value out of your points.
Eligible ThankYou accounts (* are the ones I have linked to my account):
Citibank Checking Accounts
Citi ThankYou® Preferred Card for College Students
CitiBusiness ThankYou® Card
Option #1: Limited Time Offers
If you have either patience or luck, Citi does offer "sales" on gift card redemptions which can reduce the cost of a reward by up to 25%. For example, last month you could have gotten a $50 Home Depot gift card for 4,500 points. Normally, you'd need 5,000-6,000 points. That equates 1.11 cents in gift card value per point. Previous ThankYou point sales have involved gift card to other popular retailers like Wal-mart, Lowe's, Kohl's, Best Buy, Gap, and Macy's. The regular price is usually 1 cent in gift card value per point.
Option #2: Student Loan & Mortgage Rebate Checks
You can redeem your points towards a "rebate" check towards either a student loan or mortgage. You can redeem in increments of $25 for 2,500 points, which equates to a full 1 cent cash per point. You must call them and provide them the name of your lending institution, and they will mail you a physical check written out directly to that lending institution (i.e. Chase Student Loans). You are then supposed to add in your account number or whatever else is necessary, and then send it on to your lender. Reader Chris shared that he has a workaround if your lender doesn't take third-party checks:
I just have the check written out to my bank, Chase, and then write my checking account number in the memo space. I drop it in an ATM and they have always deposited it into my checking account just fine. I've been doing this for years with no problem. I would just apply the money myself to my auto-payments and keep my 0.25% rate reduction.
I didn't want to send in a $100 check towards my mortgage, so I tried this method with my local bank as well and the ATM deposit worked for me without any issues. I did indeed use the money from that check to pay extra towards my mortgage. (Note: You can also make a donation to the Red Cross at the same ratio.)
Option #3: Book Travel and Pay with Points
You can also use your ThankYou points to book any flight and car rental through their Book Travel portal. It's basically the same flights that are available at Expedia.com, but sometimes at a slight markup. For example, the exact same flight from Los Angeles to Las Vegas cost $101.42 at ThankYou.com and $97.80 at Expedia.
However, another flight on American Airlines from LAX-JFK was exactly the same price on both down to the penny. So while the official redemption rate is a full 1 cent per point, a potential slight markup may ding the conversion rate a bit. However, this is also a good way to use up all your points as you can split the payment exactly between cash and points. For example, a $100 ticket could be paid with 5,000 points + $50 or 1,234 points + $87.66.
Note: If you have the Citi PremierSM Card which does have an annual fee, you have the added option of redeeming your points directly towards travel with the special rate of 1 ThankYou point = 1.25 cents towards travel redeemed on the Citi Travel Center. For example, 10,000 ThankYou points could be redeemed for $125 towards travel. That tilts things in favor of the travel option.
Why Everything Else Is Worse. Here's a quick rundown of the other redemptions that you might think is a good deal but doesn't work out when you do the math.
Pay with points at Amazon.com: 0.80 cents per point
Citi Prepaid Visa card: 0.63-0.67 cents per point
Cash reward: 0.5 cents per point
Statement credit: 0.5 cents per point
Note: Citi ThankYou Point Tiered System. I should point out that Citi does a confusing thing where they don't offer the same redemption options to everyone. It is my understanding that they separate credit cards into "standard" and "premium" cards. As long as you have one premium card as a "Sponsor account" linked to your pooled ThankYou point account, then you will get the preferred set of available options even if the rest of your cards are standard and all your points come from them. I don't have enough data points to figure out the exact breakdown of which card is premium and which is not. For example, I believe the Citi ThankYou Preferred card is premium, but the Citi ThankYou card and Citi Forward cards are standard. But all three have no annual fee?! I've never had a problem with this, but if you only have the Citi Forward card you may have come across it.
"Disclaimer: This content is not provided or commissioned by the issuer. Opinions expressed here are author's alone, not those of the issuer, and have not been reviewed, approved or otherwise endorsed by the issuer. This site may be compensated through the issuer's Affiliate Program."