Here is a chart of average auto insurance rates by state, via AARP.com, shaded by overage ranges. Click for an interactive map with more details and a ranking.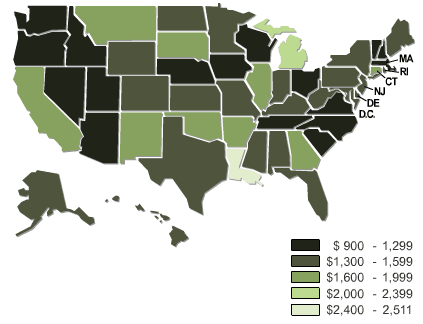 I wonder why rates in Louisiana are so high. $2,500 per year? Is it fear of flooding? Laws that encourage suing other drivers?
From the site: "Rates were calculated for more than 2,400 vehicles for model year 2010; based on a 40-year-old single male driver who commutes 12 miles to work; includes $500 deductible on collision and comprehensive coverage." I wish they also shared how much liability coverage they chose, as that is the largest component of my premium.