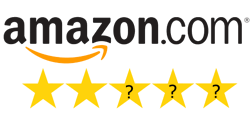 Update: As of 10/3/16, Amazon has changed their policy and now prohibits reviews in exchange for discounted products. From the Amazon Blog:
Our community guidelines have always prohibited compensation for reviews, with an exception – reviewers could post a review in exchange for a free or discounted product as long as they disclosed that fact. These so-called 'incentivized reviews' make up only a tiny fraction of the tens of millions of reviews on Amazon, and when done carefully, they can be helpful to customers by providing a foundation of reviews for new or less well-known products.

Today, we updated the community guidelines to prohibit incentivized reviews unless they are facilitated through the Amazon Vine program.
This the new language in their official Seller Policy:
Additionally, you may not provide compensation (including free or discounted products) for a review. Review solicitations that ask for only positive reviews or that offer compensation are prohibited. You may not ask buyers to modify or remove reviews.
Contrary to Amazon's claims, incentivized reviews do not make up only a "tiny fraction" of all reviews. According to this ReviewMeta video, 50% of all new Amazon reviews are now incentivized! 20% of all the Amazon Reviews they analyzed are incentivized.
Will this make it better, or worse? In response, many sites still giving out free stuff but are now simply telling users that reviews are no longer "required" and you don't have to add any disclaimer at all. But, the sellers can usually still CHOOSE which people are eligible to receive the discounted products. Do you think they will give out free products to people who leave mostly positive reviews, or those people who take stuff and do nothing? Hmmm.
Original post:
For while, I was convinced that one day I would only shop at two places: Costco and Amazon. But recently, I've been concerned that Amazon's quest for growth has hurt their customer-centric reputation. Here's one part in what unfortunately may become a multi-part series.
Discounts for reviews. In the past, I wrote about a few websites that provided you with discounted products from Amazon in exchange for an "honest review". I originally felt that since Amazon itself does this type of thing with its Vine program, it should be fine for the makers of a product to send out a few samples for review.
In the months since, I've gradually changed my mind. This practice is no longer a way to "jumpstart" your product with a few reviews. Instead, it has basically resulted in a race to the bottom where other sellers feel they must give out tons of free product and end up with hundreds of 5-star reviews with the disclaimer "I received this product at a discount in exchange for an honest and unbiased review." This screenshot from Reddit is a perfect example of the bottom of this downward spiral: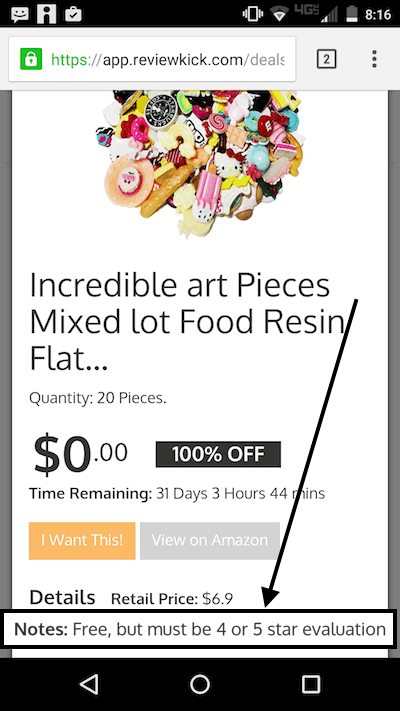 ReviewMeta.com analyzed 7 million reviews and found that the reviews with disclaimers had nearly all 4 and 5 star ratings, with a much lower occurrence of 1 and 2 star ratings.
I think where I messed up was that when a regular website like CNET does a gadget review, they have a readership and reputation to maintain. An anonymous individual is probably busy and just wants to satisfy the review requirement in order to keep getting discounted stuff. There is no feedback system to keep them accountable.
Fake reviews. What's worse is that some reviews are simply fake with no such disclaimer. As someone who has to deal with spam comments every day, I see the same language patterns in Amazon reviews. Another website called FakeSpot.com also analyzes the quality of reviews:
Fakespot utilizes numerous technologies to validate the authenticity of reviews. The primary criteria is the language utilized by the reviewer, the profile of the reviewer, correlation with other reviewers data and machine learning algorithm that focuses on improving itself by detecting fraudulent reviews.
Check out this Micro SD memory card, and see it's FakeSpot analysis.

ReviewMeta adjusted their 4.8 star rating down to 1.3 stars:

Survivorship bias. As someone who has bought a few "discount-for-review" items in the past (I no longer participate), I can tell you that when I left a less-than-positive review and others did as well, the item simply disappeared from Amazon shortly thereafter. It's quite easy for a factory to simply slap on another made-up brand name and thus create a separate, new listing. This makes it quite easy to just start over, seed with positive reviews, and keep selling until too many "real" reviews start lowering the average rating. Repeat as necessary.
As always, buyer beware. Amazon has already filed some lawsuits over paid fake reviews, but they still have a lot of room to improve.