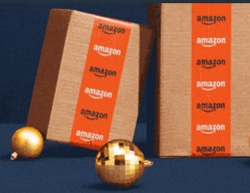 Hope you had a nice Thanksgiving weekend! Enjoyed a little break before the holiday chaos begins. Here are a few low-hanging fruit that caught my eye as I jump back in. Must visit on website to see links.
All Cyber Week gift card deals (scroll down)
Get up to $15 in Amazon promo credit with select gift card purchases. Examples:
$100 Apple Gift Card, get $15 Amazon credit
$100 Apple eGift Card, get $15 Amazon credit
$100 Nordstrom eGift Card, get $15 Amazon credit
$50 Gap / Old Navy / Banana Republic eGift Card, get $11 Amazon credit
$50 Dominos Pizza eGift Card, get $10 Amazon credit
Get $10 Amazon credit when you made Discover your default payment method. This is a separate offer from the "shop with points" promo below.
Get $15 off $15+ order when you pay with a Citi credit card (targeted). Try using the promo code CITI2022 and/or 22CITI10 and check out with a Citi credit card even if it says you're ineligible.
Shop with points (check again if targeted). I've gotten hundreds of dollars in easy savings with these Amazon Pay-with-Points promotions. Whenever something I buy regularly is "Shipped and Sold by Amazon.com", I take note to use with this promo.
Side deal: $50 off a $500 Southwest Airlines gift cards (10% off) at Costco.