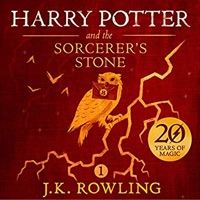 If you are an Amazon Prime member, check if you are targeted for a free 30-day trial to Audible Premium Plus which will include 2 free audiobook credits. This promotion appears to work even if you are a past Audible member (trial or otherwise), but not if you are an existing active member. If you don't have Amazon Prime, you could start a 30-day free trial. Here is a screenshot:
My favorite feature of these Audible trials is that once you get a book, it remains available permanently. You can go back an listen whenever you want, even if your membership is not active. Additional features include the ability to swap out audiobooks if you don't like it after listening for a bit, and discounts off the list price of additional audiobooks. You can even have Alexa read your audiobook to you.
If you don't want to continue your membership at $14.95/month after the 30-day trial ends, you will want to redeem the audiobooks credit first, and then cancel your membership before the trial ends. Canceling is easily done online, although they will try to offer you some discounts to stay.
I've listened to over 10 books by utilizing every free trial offer that comes up. Here are a few of my past purchases:
My two new picks will likely be The Psychology of Money by Morgan Housel and Atomic Habits by James Clear. I am also gradually collecting the Harry Potter series.