At the top of many personal finance "To-do Lists" is to max out the employer match offered in your 401k/403b retirement plan. It's usually the first "savings" step after paying down high-interest debt and keeping up with your bills. Here's a screenshot from the Standardized Personal Finance Advice Flowchart via Reddit: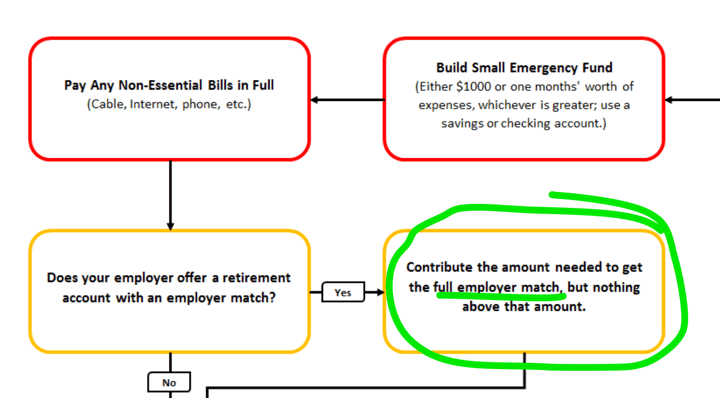 And here it is again from JP Morgan Asset Management, right after building up an emergency fund: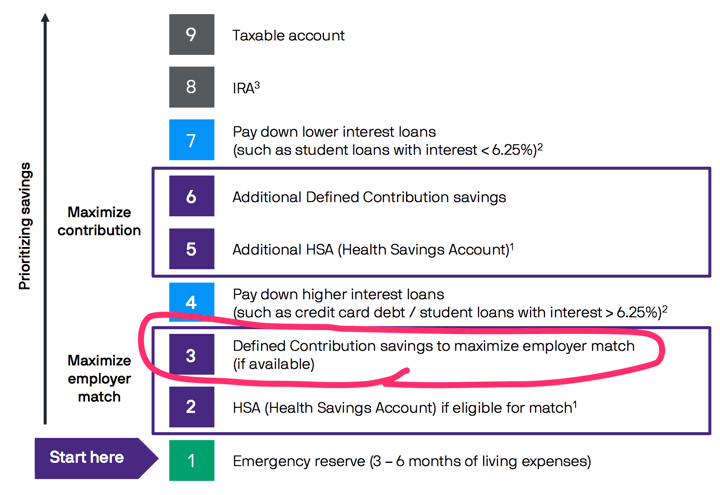 I've read this advice so many times, but how many people even complete this Top 3 item on the list? To be clear, this is just contributing enough to maximize your employer match contribution, not maxing out your allowable employee contribution. (That's on the list of standardized advice as well, but at a slightly lower priority level.)
Vanguard recently released its How America Saves 2022 report with tons of data about the retirement accounts that they help manage. Let's see what they found.
First of all, what does it take to max out your 401k company match? Roughly a 6% contribution rate over the years.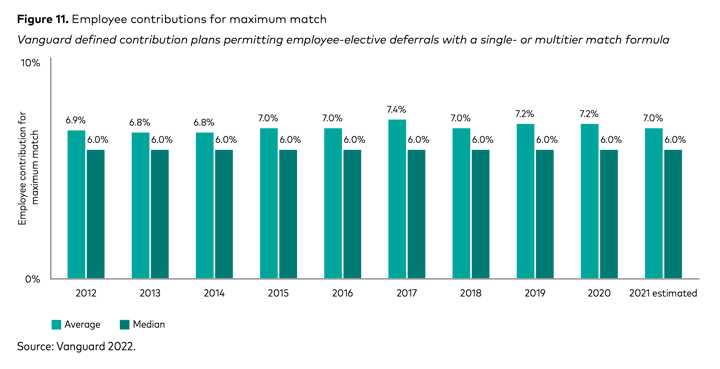 So… how many people actually max out their 401k company match? Roughly 70% of participants contributed at least the max match rate in 2021. For participants in plan with an auto-increase feature, this number goes up to 77% overall after three years.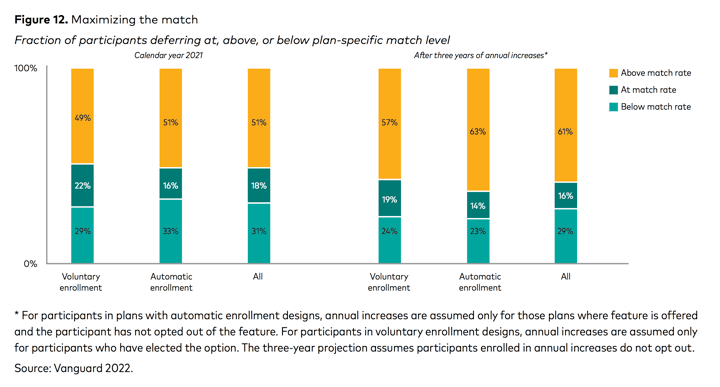 If you aren't at least maxing out the company match and getting your "free money", hopefully this stat provides some peer pressure. Over 2/3rds are doing it! You don't want to be below-average, do you?? 😱