Ever watch those commercials for Singapore or Emirates Airlines with beautiful people sleeping on luxurious beds while flying across time zones? Jason Blum, a film producer known for the Paranormal Activity franchise, figured out a way to get 'er done without paying over $10,000 a seat, via Businessweek.:
When Jason Blum and his wife flew to Morocco last year, they could have gone first class. The cost, though, was $22,000. And Blum, possibly the most profitable movie producer in Hollywood, never pays full price when a cheaper alternative will do.

Instead, Blum bought a row of seats in coach for $1,800. He obtained the measurements of the legroom void in front of these seats and had a custom, trapezoidal air mattress built for $500. He packed this contraption into his carry-on. Once airborne, he inflated it, creating a combined seat/air-mattress surface large enough to sleep next to his wife. Estimated savings: $19,700.
Unfortunately, I couldn't find any photos by Blum. It was probably similar to the SkyCouch from Air New Zealand: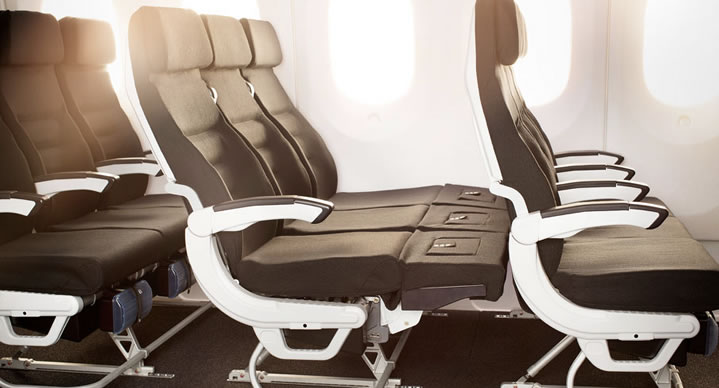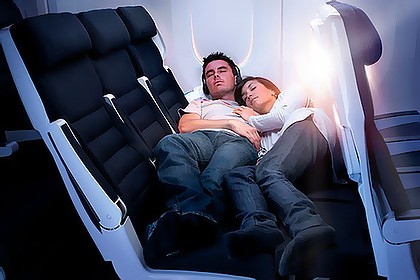 But that has very limited availability, so I think it'd be cool if he started selling those custom air mattresses to the rest of us!