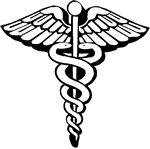 Like many other folks, I have the majority of my health insurance premiums paid by my employer. I appreciate this and value it as part of my "total compensation" (a fact that they keep reminding me about).
My employer and health insurance provider recently teamed up to offer us a "Wellness program". These used to be rewards-based programs where you earned points for activities like watching health-education videos, tracking your weight, creating a food journal, etc. You could then redeem those points towards gift cards and such. The idea was to encourage healthy behaviors like eating better and regular exercise with little pushes ("carrots").
But instead of the "carrot", it appears they may be switching to the "stick".
Starting this year, if I don't complete an in-person health exam, 30-minute online survey, and telephone coaching session annually, then the employer contribution towards my health insurance premiums will be cut by around 40%. For example, if my employer used to contribute $800 a month towards health insurance and I don't jump through all the hurdles, my out-of-pocket costs will increase by $320 a month. This program is managed by a for-profit publicly-traded corporation called Healthways (ticker HWAY).
Healthways, Inc. provides well-being improvement solutions that help people improve their physical, emotional and social well-being, thereby improving their health and productivity and reducing their health-related costs.
I'm a skeptical person, so this basically translates to "Healthways makes money by making people cost less to insure." They can do this in two ways:
Decrease health insurance claims by improving employee health through cost-effective strategies.
Decrease employer-paid premiums by increasing the employee-paid portion for lazy or forgetful employees.
I really don't know how much these mandated tasks will improve worker health. I suppose some people who never see a doctor on their own may find out they have hypertension or high cholesterol. I know my wife and I pretty much went through the motions (took about 4 hours altogether including travel time) in order to prevent that huge premium hike. It was a financial no-brainer. On the other hand, I would love to see what percentage of workers fail to complete all the tasks by the deadline and how much extra money that brings in.