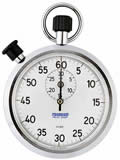 The problem with most New Year's resolutions is that they just take a moment to make but to actually accomplish it you'll need to re-make that decision hundreds of times. If you're trying to be healthier, every single day you'll have to choose the grilled chicken with steamed vegetables instead of the bacon cheeseburger with fries. Walking the stairs instead of taking the elevator. Willpower is like a muscle, and it gets fatigued after a while.
The good news is that if you want to save more, automation technology allows you to make a decision now and never be asked about it again. If you can, consider simply increasing your 401(k) contribution rate by 1% (or more). Just log into your account today and make the change. Today being the operative word! Let's see how much 1% is for a household with a single earner making $50,000 gross per year. For simplicity, let's say they live in a state without income tax. If you are paid bi-weekly, putting away $500 pre-tax annually (1%) into a Traditional 401k amounts to an additional $19 per paycheck.
Alternatively, it is quite easy to set up recurring online transfers from your checking account to either a savings account or IRA account ($100 a month, $50 a week, etc). Once set up, it will happen automatically and you won't have to think about it. I like the idea of opening a online savings account, as it gives you a separate "savings jar" that psychologically you'll be less likely to raid.
If you do it this week, you'll already be done with your 2014 resolution!