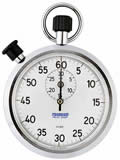 Alright, now for a 15-minute 2010 Resolution that doesn't make you spend less, just better. Huh? Achieving financial success doesn't mean pinching every single penny all day long and watching your net worth ticker inch upwards. It means spending money on what you enjoy, and not wasting it on things that you don't (like credit card interest).
An interesting exercise to help you focus is to list ALL your voluntary expenses, and then organize them by priority. When I say voluntary expense I mean that you should generally ignore bare expenses like rent for a single room and basic food. This is not a rigid exercise, but mostly to get you to think more about spending consciously. Again, don't spend more than 15-minutes on this.
What is your most important expense?
What is your LEAST important expense?
For example, your list might look something like this, from most important to least important:
Mortgage on my dream house
Yearly travel
…
…
Monthly iPhone Bill
Dining Out
Daily Starbucks
Rounds of golf
Cable TV
Beer & Alcohol
You might think, well everyone is going to put housing first. No, in fact it may be at the bottom. Maybe you live in a luxury downtown urban condo right now, and would rather save $1,000 per month and share a 4-bedroom house with a bunch of friends and spend that money on private French lessons and wine. Only you know!
Now write down your list and place it somewhere visible. Make it your computer desktop background if possible. Next time you spend any money, you'll think twice about whether you'd rather allocate it to something more important to you. You can now finish the rest of the 2010 with a better frame of mind.
In addition, the next time you run into a money hiccup, you'll know what to cut first before dipping into savings or *gasp* stopping your 401k contributions.
See all the 2010 Instant New Year's Resolutions here.