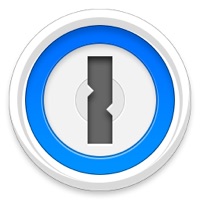 Following the news of the Yahoo hack of half a billion users (noted as the biggest data breach in history), you may be interested in some more tips regarding online security.
In their latest issue, Consumer Reports has a 10-minute digital privacy tune-up. Here are highlights and direct links for your convenience:
Turn on automatic software updates wherever available.
Use screen locks wherever available.
Check where else you've been hacked at haveibeenpwned.com. You've probably been pwned. Adobe and Dropbox for me.
Use temporary e-mail addresses. I tested their recommendation 10minutemail.com and I will definitely use it in the future for those "Give me your e-mail and get XXX" offers.
Cover up your laptop webcam.
Use the HTTPS Everywhere Browser Extension (available on Chrome, Firefox, Firefox for Android, and Opera). Help you use encrypted https whenever possible.
Turn off location tracking in apps.
I would also add a reminder about free and/or cheap password managers. All of my accounts now have their own unique, complex passwords. I can't imagine not using one anymore. I still use 1Password mostly because it was the first one I tried, but if they force me into a monthly subscription I will likely bail. I've heard positive things about LastPass, KeePass, Dashlane, and RoboForm.