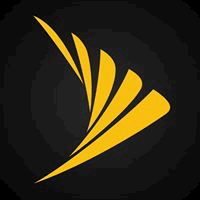 Sprint has a new aggressive promotion aimed at existing postpaid customers of Verizon, AT&T, and T-Mobile. Sprint will give a free year of service to new customers who switch to Sprint and sign up on sprint.com/1yearfree by 6/30/17. Your free unlimited talk, text, and data service will run until 7/31/18. There is no requirement to continue service past that. Offer is valid for 1-5 lines. For example, if you currently pay $100 a month, this promotion is worth $1,200. If you pay $150 a month now, that's $1,800 value.
The current promotion for Sprint Unlimited is $50 1st line, $40 2nd line, and $0 for lines 3-5. That's $90 a year for 5 lines until 6/30/18. This new offer is for a free year of service, so even at that number it's worth $1,080.
Important requirements and fine print:
You must bring over a phone that is already unlocked and compatible with Sprint (so that you just need to switch SIM cards). See list below, but enter your MEID and phone number to check eligibility.
You must own the phone(s) you're bringing to Sprint. (Not on a lease plan.)
You must still pay a small monthly fee: "standard $1.99 admin fee, $0.40 regulatory fee and other taxes and fees apply."
The $30 activation fee is waived as part of this promotion. The fee will appear on your first bill and a credit will appear within 2 bills.
Requires a Sprint SIM card ($2.99 + $10 shipping if not picked up in-store), paperless statements and Sprint AutoPay ($5/mo./line discount applied within two invoices). If AutoPay and eBill are removed, a $7.99/mo. charge will apply.
This deal is not available in any stores, you must sign up online through the special website above.
You must port-in from another postpaid carrier. Sprint requires a hard credit check on all new postpaid customers, including this offer.
If you keep the service past 7/31/18, you will then start to pay $60/mo. for line 1, $40/mo. for line 2 & $30/mo./line for lines 3-5.
Details about the Sprint Unlimited Plan:
Unlimited talk, text, and 4G LTE data subject to the following limits below. Data deprioritization applies during congestion after 23 GB.
Stream video at up to HD 1080p, music at up to 1.5mbps, gaming at up to 8mbps.
10GB of high-speed mobile hotspot data per line. Once your 10GB is used up, continue at up to 2G speeds (32 Kbps) for no additional cost, or purchase more on-network high-speed data for $15/1GB until the monthly billing cycle resets.
The following phones are eligible:
Apple iPhone 5C (Verizon only)
Apple iPhone 5S (Verizon only)
Apple iPhone 6
Apple iPhone 6 Plus
Apple iPhone 6S
Apple iPhone 6S Plus
Apple iPhone 7 (Verizon only)
Apple iPhone 7 Plus (Verizon only)
Apple iPhone SE
Google Nexus 5 (Verizon only)
Google Nexus 5X
Google Nexus 6
Google Nexus 6P
Google Pixel
Google Pixel XL
Motorola E4
Motorola Z2 Play
Motorola G4
Motorola G4 Play
Motorola G4 Plus
Motorola G5 Plus
Motorola X Pure Edition
Samsung Galaxy S7 edge Special Edition
Samsung Galaxy S7 Special Edition
Samsung Galaxy S8 Special Edition
Samsung Galaxy S8+ Special Edition
I'm definitely tempted by free (or at least somewhat close to it). Too bad they don't allow switching in from a prepaid carrier.