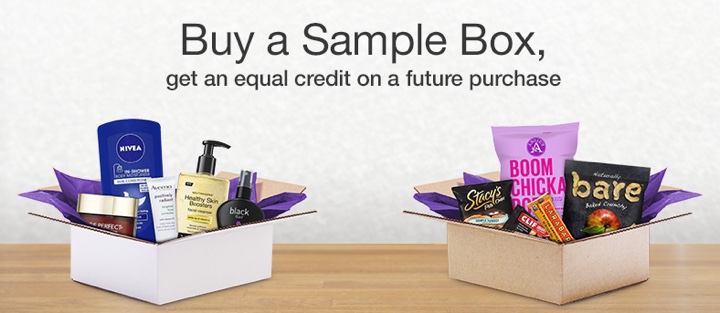 Updated (again) with new sample boxes. Amazon Prime members can buy sample boxes that come with a credit towards a future purchase in that specific product category. For example, you can buy a beverage sample box for $9.99 and then you'll get an equal $9.99 credit towards a future purchase that is valid towards eligible items in that category (i.e. beverages in that sample box). You'll still get Amazon Prime free shipping. Here are the currently available sample boxes:
The following are currently marked as unavailable:
Due to the way this deal is structured, I choose to view it is a "free sample box" if you would already otherwise purchase something on their eligible item lists. That way you're not buying something you don't need anyway.