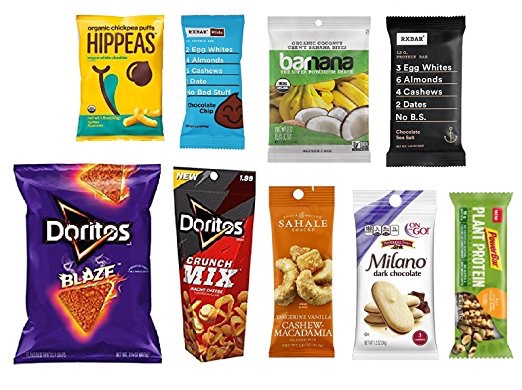 Updated with new Snack and other sample boxes. Amazon Prime members can buy sample boxes that come with a credit towards a future purchase in that specific product category. Right now, you can buy a snack sample box for $9.99 and then you'll get an equal $9.99 credit towards a future purchase of any eligible items in that category. You'll still get Amazon Prime free shipping. Here are the currently available sample boxes along with the eligible products:
Due to the way this deal is structured, I choose to view it is a "free box of goodies" if you would already otherwise purchase something on their eligible item lists. That way you're not buying something you don't need anyway.
The sample boxes do go out of stock for extended periods of time, so if you see something you like, I would buy it now. A week after your product ships, you will receive an email with instructions on how to use your promotional credit.