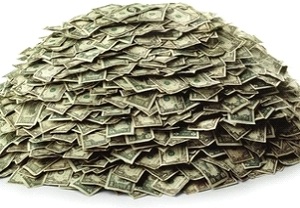 Winner Announcement! The contest is now closed. The winning entry was picked using Random.org with the Timestamp: 2012-12-25 03:28:18 UTC. Congratulations to Anthony T (aXXXXXX@gmail.com), the lucky winner of $2,500. You should have received an e-mail notification to your registered e-mail address. Thanks to all who entered, and I wish everyone a very happy holidays.
One of the great things about being a blogger online is that you're part of a community.  Years and years of blogging have created a lot of good friendships, and today, five friends and I are able to put together a cash giveaway, totaling $15,000.  If you recall, we had a $10,000 giveaway last year that was a roaring success, so I'm hoping this year is even better.
To enter the giveaway this year, the following rules must be agreed to:
In order to participate, you must sign up for the MyMoneyBlog.com RSS Feed and complete a short five question survey.  The link to the survey can be found HERE.
Only one entry per person (duplicate entries on the same website will disqualify you from winning the $2,500 prize on that site)
Winner must be a US resident
The giveaway begins Wednesday, December 12th and concludes Sunday, December 23rd at 11:59 pm ET.  The morning of December 24th, a winner will be chosen at random, (using Random.org), announced on the site and will have 72 hours to provide their name, address and social security number for tax purposes (yes, this $2,500 will count as miscellaneous income toward your 2013 taxes)
The email address you enter in the survey must match the email address you use to subscribe to the MyMoneyBlog RSS Feed.
After you've completed the survey here, make sure you enter our friends giveaways for five more chances to win $2,500 in cash!  Links to their giveaway pages are listed below:
Wealth Pilgrim $2,500 cash giveaway
DoughRoller.net $2,500 cash giveaway
CashMoneyLife.com $2,500 cash giveaway
CompareCards.com $2,500 cash giveaway
PTMoney.com $2,500 cash giveaway
Balance transfers are always most popular the first few weeks after Christmas and the survey information will help in making sure consumers receive the best balance transfer opportunities in 2013.  I know it hit you with a lot of credit card stuff this past month but using credit during the holidays is a great way to save money (so long as you don't overspend).  If you find yourself in need of a balance transfer, two cards come to mind as the best (and they've been the best for a while).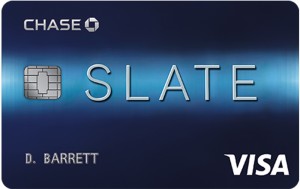 Chase Slate® – Introductory 0% APR on balance transfers and purchases for 15 months and $0 balance transfer fee! With no balance transfer fee, the Slate from Chase is offering interest free payments for up to 15 months with no catch and $0 annual fee. The 0% intro APR is also extended on purchases for 15 months and once the intro rate has expired, the purchase APR becomes 15.74% – 24.49% variable.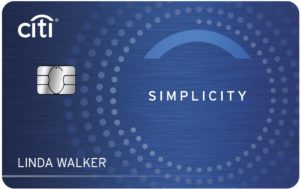 Citi Simplicity® Card – 0% APR on balance transfers and purchases for 18 months. That's a year and a half at 0% interest for balance transfers and purchases! An exceptionally long and flexible offer with no over limit fees or late payment fees, as you can both transfer a balance and also keep charging purchases on it during the introductory period. Balance transfer fee is 5% with a $5 minimum. No annual fee.
"Disclaimer: This content is not provided or commissioned by the issuer. Opinions expressed here are author's alone, not those of the issuer, and have not been reviewed, approved or otherwise endorsed by the issuer. This site may be compensated through the issuer's Affiliate Program.  "The responses below are not provided or commissioned by the bank advertiser. Responses have not been reviewed, approved or otherwise endorsed by the bank advertiser. It is not the bank advertiser's responsibility to ensure all posts and/or questions are answered."