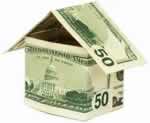 The NYT Times Haggler just helped a reader who made two small claims on his homeowner's insurance for (1) a fallen ceiling fan and (2) a stolen bike. Not only did State Farm deny both claims, but they subsequently refused to renew his insurance the next year! This is a unique circumstance, and I've heard of co-workers with similar problems. But of course the power of daylight again helped this lucky reader:
After the Haggler's interactions with State Farm, Mr. Joseph sent an email to the Haggler with the subject line "It worked!" A representative at the company had contacted him and, in conversation, was much more forthcoming than Ms. Risinger. Mr. Joseph learned that in New York City, the average for homeowners is one claim every 38 years.

"Two in two years," Mr. Joseph recalled this rep telling him, "that makes us concerned." But after digging deeper into Mr. Joseph's claims, the company decided that it wanted to keep him as a customer.
You should never make a claim for such small things like a stolen bike or broken appliance (especially if apparently it's not even covered). Every claim you make will be recorded in an insurance database forever. As a result, if you're not going to make a $500 or $1,000 claim, then why would you set your deductible to $250 or $500? Set it to $2,500 or higher if you can swing it. I've been inching ours up over the years, and I believe it is now $10,000 and even higher for natural disaster insurance. Enjoy the lower premiums, but remember to stock up your emergency fund in return. I used to have a special rider for my wife's engagement ring, but cancelled that as soon as the value become "non-catastrophic" for our finances.
And we've all learned a valuable lesson: Homeowner's insurance is for disasters. Which means that if you're lucky, you'll spend money on it for years and years and never get a dime back.
Exactly. Insurance is not an investment, a maintenance plan, or a replacement for properly securing your property. Insurance is there to protect you from something truly catastrophic happening, like your entire house burning down and them putting you up in a residential hotel for months while they rebuild it (which happened to our friends).
Bottom line: If you have homeowner's insurance, you should set your deductible as high as you can tolerate. It should be a painful number. Take your premium savings and put it towards your cash reserves.