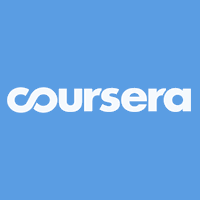 The NY Times highlighted what is "arguably the world's most successful online course", Learning How to Learn: Powerful mental tools to help you master tough subjects by Drs. Oakley and Sejnowski and sponsored by the University of California, San Diego. The course has been taken by 1.8 million people and it is free to access all the instructional materials ($49 to receive a certificate of completion).
The course provides practical advice on tackling daunting subjects and on beating procrastination, and the lessons engagingly blend neuroscience and common sense.
The course lasts 4 weeks and the time commitment required is estimated at 2-3 hours per week (depending on if you just watch the videos or complete all the exercises and additional reading). Also available in Spanish, Portuguese, and Chinese. While the production quality is "home-brew, not Harvard", people seem to like it. (This is not meant to be offensive, but it sometimes reminds me of "Fun with Flags" from the Big Bang Theory TV show.) Here's an intro video from YouTube:
The next session starts August 28th, and I've signed up and watched a few videos already. So far, I prefer using the Coursera app on my smartphone. I don't know if I'll be able to complete everything, but you can always extend into the next session. I hope to learn something for myself and also some tips to pass on to my children.