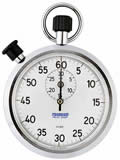 It's hard to believe that back in August 2008, I was able to get a 5% APY 12-month CD from Washington Mutual (now Chase). Since it's almost time, I called today to see if I could designate how I wanted the funds to be disbursed upon maturity. However, I was told that I actually had to wait until the actual maturity date, and then call them within a 7 day grace period. If missed that short window, then it would automatically renew into another CD of the same term, and I'd be subject to early withdrawal penalties. (Up to 6-months of interest, which can mean you get back less than your initial principal.)
After a bit of research, it seems that many of the big banks do this. For example, with Bank of America, for CD account terms that are 7-27 days, there is a 1 calendar day grace period. For CD account terms that are 28 or more days, there is a 7 calendar day grace period. Yes, one calendar day, not business day, so if it's a Sunday or holiday you still have to contact them? I've also read that some banks require you to physically enter a branch or send a snail-mail letter.
On the other hand, other places that I've dealt with, like Pentagon Federal Credit Union, allow you to choose how the CD should be treated right when you open it. I can have the CD renew, have the funds transferred to a PenFed checking account, or have it sent to me by check. I can even choose to either reinvest the dividends or have them sent to me monthly. I guess this is another example of credit unions often being more consumer-friendly.
Meanwhile, I guess I'll just have to set up some Google Calendar alerts to text me repeatedly when this thing matures. The current traditional CD is paying only 0.25% APY, and the online CD is 1.25%.
You can keep up with where I'm putting my cash here.