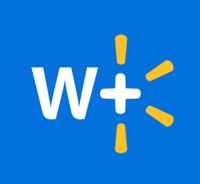 Walmart is rolling out a membership program called Walmart+ that includes unlimited free delivery with no minimum order size. The cost is $98 a year or $12.95 a month, with a 15-day free trial period. Sign-ups start September 15, 2020. Here are the primary features at launch:
Free delivery, unlimited with $35 minimum. In-store prices as fast as same-day on more than 160,000 items from electronics to groceries.
Scan & Go in-store. Use the Walmart app to scan barcodes as you shop in-store and skip the cashier line.
Fuel discount. Save up to 5 cents a gallon at nearly 2,000 Walmart, Murphy USA and Murphy Express fuel stations. Sam's Club fuel stations will eventually be added as well.
This should be interesting, as it includes "cold" grocery items. I'm just not sure how the economics of this would work while paying a fair wage to the delivery workers. I feel that Instacart relies on customer tips to bridge this gap. Instead, I wish that Walmart would create a speedy "drive thru pickup" service that leverages their big box store footprint. If they offered the same in-store prices with free drive-thru pickup (perhaps within an hour after being ordered via app), they would save the delivery costs and customers wouldn't have to pay extra for membership fees or gratuities.