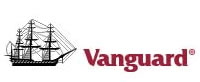 Last week, Vanguard officially announced the addition of the Admiral share class to six of their existing index funds. Admiral shares have a higher minimum investment amount ($10,000 for those listed below) than the usual Investor shares ($3,000 for those listed below), but with lower annual expenses. Every time my costs and fees go down, my future performance goes up! Below is a list of the newly-available funds, along with an expense ratio comparison.
The only one I am converting over this time is the Small Value fund. However, I did notice that this now means that for every single Vanguard stock index fund I choose to own, I can choose between both Admiral shares and ETF versions. I like mutual funds because they always trade at NAV and don't have bid/ask spreads, as well as the ability to schedule automatic monthly investments. ETFs have the advantage of not having any purchase or redemption fees and the ability to be trade in any brokerage account. I went into more detail on the Vanguard mutual fund vs. ETF decision process here.
Vanguard even has a cost comparison tool for mutual funds vs. ETFs. But long-term expenses for me are no longer a concern because they are almost identical with all these Admiral shares. (I suspect the Small Cap Value differential is only temporary.) Here's the list:
I wrote previously about why I invest in the Vanguard Total US and Total International market funds. Want to convert your Investor shares to Admiral shares before they are automatically converted eventually? It just takes a clicks online – here's a quick guide [pdf]. Want to convert your mutual funds to ETFs? Check out this post on Vanguard mutual fund to ETF share conversions. It turns out you can also do so easily with minimal tax implications.