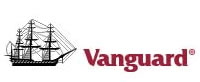 You want index funds. You want Vanguard. Should you buy them in mutual fund form, or ETF form?
There are several pages on the Vanguard website dedicated to help you learn the differences between their ETFs and mutual funds. Check out their ETF basics page and their ETF vs. mutual funds page. There is a nice little video if you visit this page and look for this image: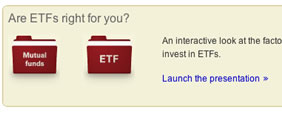 Briefly, Vanguard mutual funds have different share classes. For their popular index funds, there is usually an Investor class of mutual fund, an ETF class, and an Admiral class for $100k+ balances. For example, for the Vanguard Total Stock Market funds, you have VTSMX (investor), VTSAX (admiral), and VTI (ETF). Each share class still holds the same basket of stocks. How they differ is primarily in trading structure, and both transaction and ongoing costs.
Reasons to Switch to ETFs
ETFs generally have lower expense ratios. This mean each year, all else equal, your net returns will be higher with the ETF than with the mutual fund. Over a long period of time, this savings can be substantial.
Greater trading flexibility. ETFs trade on an exchange alongside individual stocks, which means continuous intra-day pricing, and the ability to use advanced orders like limit or stop orders. (If you really want, you can even buy them on margin and/or short sell them.) Mutual funds are only traded at one price a day, and only with market orders.
No short-term redemption or other sell fees. This only applies to certain mutual funds.
Why You Should Stick With Mutual Funds
No automatic, dollar-based trading. If you like to dollar-cost-average, for example by automatically investing a regular amount of $100 every two weeks, then you would have to stick with a mutual fund.
Smaller balances. You need a $3,000 minimum to open a Vanguard Brokerage account. Also, if you have only say $2,000 in an IRA, you will be left with some uninvested cash because you must buy whole shares.
Bid/ask spread. This is a small transaction cost that represents the difference the offer and the sale price on an exchange, and ends up being profit for the market-maker. Vanguard provides estimates for the effect of this spread in their ETF calculator (see below).
Commission costs. This is not a concern in a Vanguard Brokerage account as they allow Vanguard ETFs to be traded commission-free, but in other brokerages they will charge their standard commission fees.
NAV premium/discounts. An ETF is allowed to trade above or below the actual value of the assets taken separately (NAV, or net asset value). Usually market forces and arbitrageurs keep such deviations from being large, and if you buy regular amounts it should even out over time, but at times the premiums can be significant. Some investors don't like this uncertainty, and prefer the knowledge that they every purchase exactly at NAV.
Vanguard even created a nice mutual fund vs. ETF cost comparison calculator where you can punch in your number and see the long-term expected savings of buying ETFs. It takes into account bid/ask spreads, commission costs, future purchases, and more.