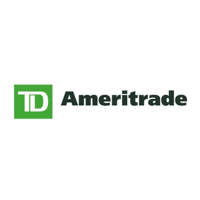 Updated October 2019. TD Ameritrade has announced $0 commissions on online stock, ETF and option trades. Applies to U.S. exchange-listed stocks, ETFs, and options. A $0.65 per contract fee applies for options trades, with no exercise or assignment fees. No more worrying about looking through the free ETF list, because they are all free!
Original post:
TD Ameritrade has made several changes to their commission-free ETF trading program over the years. I am not an active trader, so that is the focus of this post. Most recently, they made an important shift from offering fewer, popular ETFs to offering a higher number of niche ETFs. In addition, TDA also has various promotions if you do decide to move over some assets.
Commission-free ETFs. Here is the current list of 300+ commission-free ETFs. ETFs held less than 30 days will be charged a short-term trading fee of $13.90. ETFs on the commission-free list cannot be used as collateral for a margin loan, nor can they be included in margin equity for 30 days after purchase.
(For posterity, here is the old ETF list [pdf] which ended in November 2017. These ETFs were chosen by 3rd-party Morningstar to be the best 100 ETFs from the biggest providers (Vanguard and iShares) and with the highest assets, highest trading volume, and lowest expense ratios.)
Current providers include AGFiQ QuantShares, First Trust Portfolios, iShares ETFs, J.P. Morgan Asset Management, PowerShares by Invesco, ProShares, State Street Global Advisors' SPDR, and WisdomTree Investments.
The bad. Unfortunately, this move also puts TD Ameritrade more firmly into the pack of brokerage with ETF/mutual fund "supermarkets" based on who will pay them for shelf placement:
TD Ameritrade receives remuneration from certain ETFs (exchange-traded funds) that participate in the commission-free ETF program for shareholder, administrative and/or other services, generally ranging from the equivalent of approximately 15% to 30% of the ETFs' annual net operating expense ratio.
This is a common arrangement and you'll see the same thing at Schwab and Fidelity, but in my opinion you end up a bigger list of less-attractive products. They also tend to have higher expense ratios. In my opinion, the quantity has gone up, but the quality has gone down. Here are some examples that I've never even heard of before:
First Trust Alternative Absolute Return Strategy ETF
iShares Fallen Angels USD Bond ETF
PowerShares Optimum Yield Diversified Commodity Strategy No K-1 Portfolio
QuantShares US Market Neutral Anti-Beta Fund
The good. To be fair, there are still some iShares Core ETFs (though not the broadest ones) and some SPDR ETFs that cover broad indexes (though with lower asset size and trading volume). There are maybe 15-20 ETFs that I could see as part of a low-cost, long-term portfolio. A few examples:
SPDR Dow Jones Total Market (SPTM)
SPDR S&P World ex-US (SPDW)
SPDR Lehman Aggregate Bond (SPAB)
iShares 0-5 Year TIPS Bond ETF (STIP)
iShares Core International Aggregate Bond ETF (IAGG)
iShares Core U.S. REIT ETF (USRT)
iShares Global REIT ETF (REET)
However, I still don't like that they changed it. You might have built up a position with $0 trades, and now it costs $6.95 per trade to buy more. You can try and switch to the closest approximate ETF, but what about next time they shake up the list? TD Ameritrade won "#1 for Long-Term Investing" in the Barron's magazine 2018 rankings. I don't know if long-term investors like to switch holdings every 7 years. Maybe the niche ETFs are a better draw for TDA's target audience.
The competition. If you want to construct a low-cost, broadly-indexed ETF portfolio, I would compare with the offerings from Schwab, Vanguard, and Fidelity. None of those are an independent brokerage like TD Ameritrade, but they do offer commission-free trades on low-cost, broad ETFs. You could also look into the free trade offers from Bank of America ($50k+ in relationship assets), Robinhood (free share bonus), WeBull (free share bonus), and Firstrade.