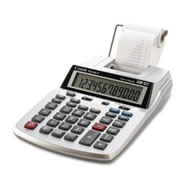 Dividend distributions from mutual funds and ETFs are either qualified or non-qualified, and the difference could have you paying double the taxes. Qualified dividends are taxed at the lower long-term capital gains rate, which varies from 0% to 20%. Non-qualified dividends are taxed at ordinary income rates, which can be as high as 39.6%. Even though they all show up as "dividends" in your account, their classification can make a big difference in your final after-tax performance.
At the end of each year, Vanguard provides a list of their mutual funds and what percentage of their dividends are qualified. Here is their 2014 report and 2013 report [pdf]. I don't know if other fund companies do the same. The Vanguard (US) Total Stock Market Index ETF and mutual funds had 100% of their dividends as qualified for 2014 (VTSMX, VTSAX, VTI). The Vanguard Total International Stock Index ETF and funds had 72% of their dividends as qualified (VGTSX, VTIAX, VXUS). The numbers for 2013 were similar. To me, this establishes a sort of baseline expectation.
I recently made a tweak in my portfolio and replaced my value-tilted holdings with a couple of WisdomTree ETFs. While doing my 2014 taxes, I noticed on the 1099-DIV tax form that only half of the dividend distributions were counted as "qualified dividends". What was up? I took a closer look.
Here are the specific Wisdom Tree ETFs, their closest Vanguard competitor ETFs, and their respective 2014 qualified dividend income (QDI) percentages with the WisdomTree numbers based off my 1099-DIV form:
WisdomTree SmallCap Dividend ETF (DES) 64%
Vanguard Small-Cap Value ETF (VBR) 72%
WisdomTree Emerging Markets SmallCap Dividend ETF (DGS) 34%
Vanguard FTSE Emerging Markets ETF (VWO) 37%
After comparing these numbers, I guess the WisdomTree ETFs aren't that inefficient on a relative basis, but I'm still not very happy about it because I am holding these ETFs in taxable accounts. My current ordinary income tax rate is pretty high, and I need to figure out a way to fit these inside an IRA or 401(k) plan.
I hadn't realized that the dividends from nearly all Emerging Markets ETFs were so tax-inefficient. (I usually just hold Emerging Markets exposure inside a Total International fund.) As the dividend yield on these Emerging Markets ETFs range from 2.5% to 3%, it makes a difference over the long-run to keep these in tax-sheltered account if possible.
By the way, I think noticing these types of things is one of the benefits of doing your income tax returns yourself. Even if you hire a professional, try running the numbers on your own and see if they match up. Even CPAs can make mistakes.