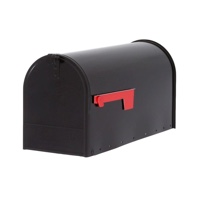 'Tis the season for a mailbox full of catalogs and credit card balance transfer checks. (Hint: There is a connection between the two.) If you want these "access" checks to stop, you just have to ask. You simply call them up (see back of credit card) or go online into their Live Chat or Secure Message systems and ask them.
In the past, I didn't mind the checks as I wanted the opportunity to get money at 0% APR with no balance transfer fee. However, given the current low interest rates and the fact that nearly all of them have balance transfer fees, I'd rather just have less paper to shred. The wording isn't particularly important, but you can just copy and paste this if you'd like:
Dear Credit Card Issuer,

I am writing to request that balance transfer and/or purchase access checks no longer be sent to me via mail. I would like for this preference to be applied across all of my credit card accounts.

Thank you,

Your Customer
Here are my successful results after online inquiries to Capital One, Chase, and Citibank. I didn't have to call anyone.
Citibank. Via their Secure Message system: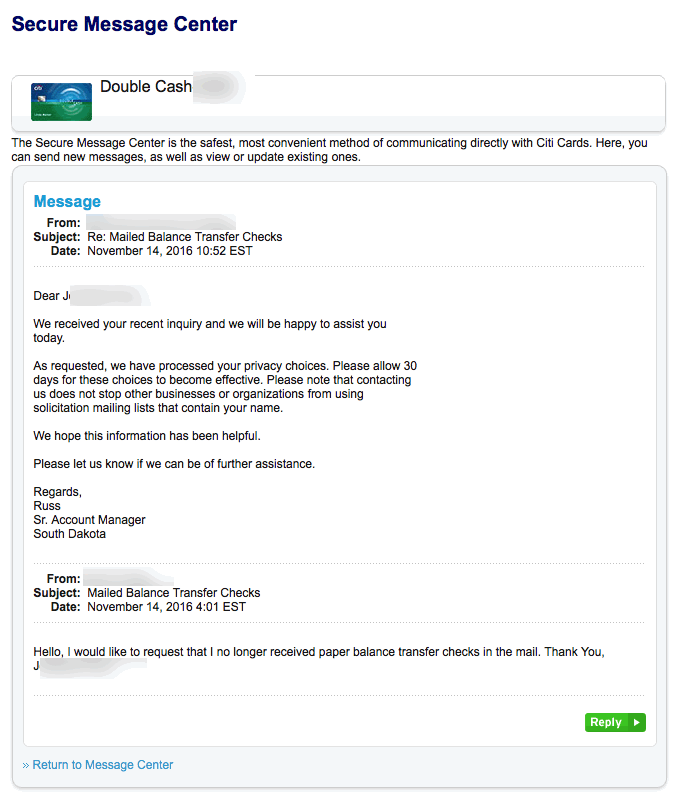 Chase. Via their Secure Message system: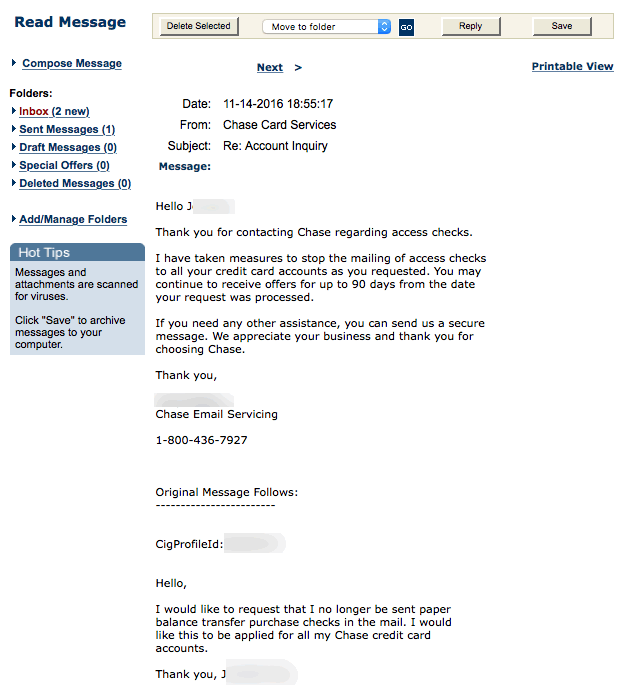 Capital One. I did this one via live chat. In retrospect, rather than waiting around for all the back and forth, it was probably easier to just send off a secure message and wait for the confirmation reply. Below is an excerpt of the chat.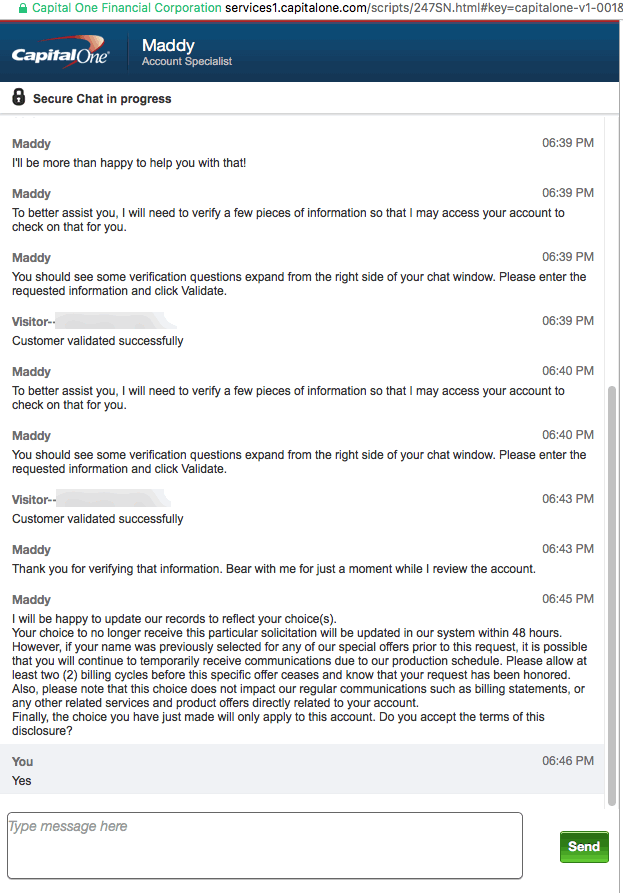 If you don't want any unsolicited offers for new credit cards sent to you, you can also enroll at OptOutPrescreen.com. This is not the same situation as above, because if you already have a relationship they can send you junk until you opt out.