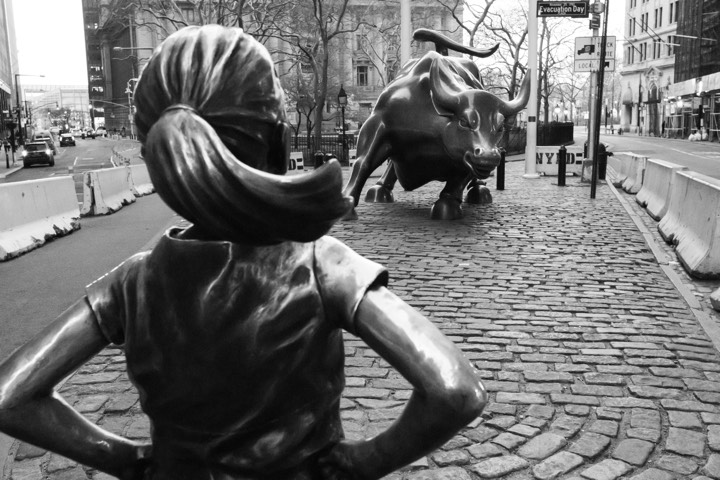 Even though I don't check my retirement account balances daily (or weekly, or often monthly) it can still be nearly impossible to tune out all the market noise. I was promptly notified via e-mail press release that the S&P 500 index officially reached "Bear Market" status today 6/13/2022. A bear market is defined as a 20% drop from previous high, ending when the index reaches a low and subsequently rises by 20%.
The email also included this handy list of every bear market in the history of the S&P 500 index (since 1928). Credit to S&P Dow Jones Indices: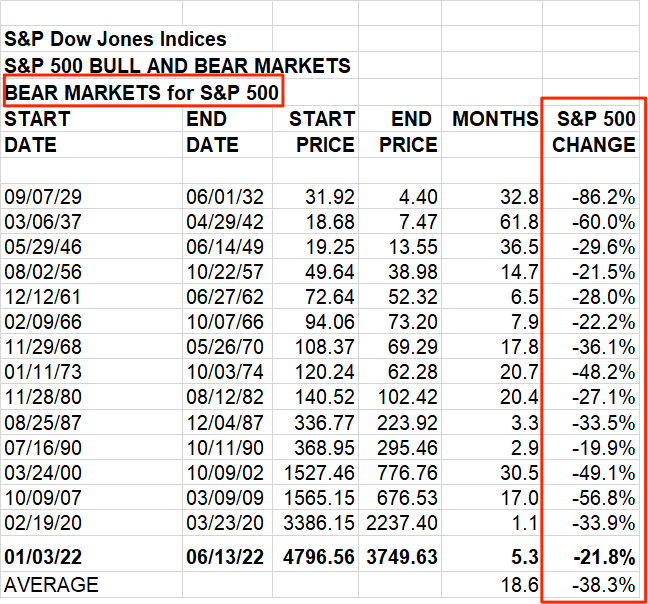 Takeaway: You should always be prepared for a drop of 50% in your stock holdings. Enduring such uncomfortable volatility is the price of investing in stocks, and if you don't pay it, you don't get the full returns.
I've yet to find anyone with a clear way to avoid these swings. Beyond buy-and-hold, perhaps the only thing is to wait only for the "fat pitches", which are rare and far between. Even then, will you have the guts to swing? This is why I think of my primary portfolio as the "Humble Portfolio".
Here is list of every bull market in history. A bull market is defined as 20% rise from the previous low, ending when the index reaches a high and subsequently drops by 20%.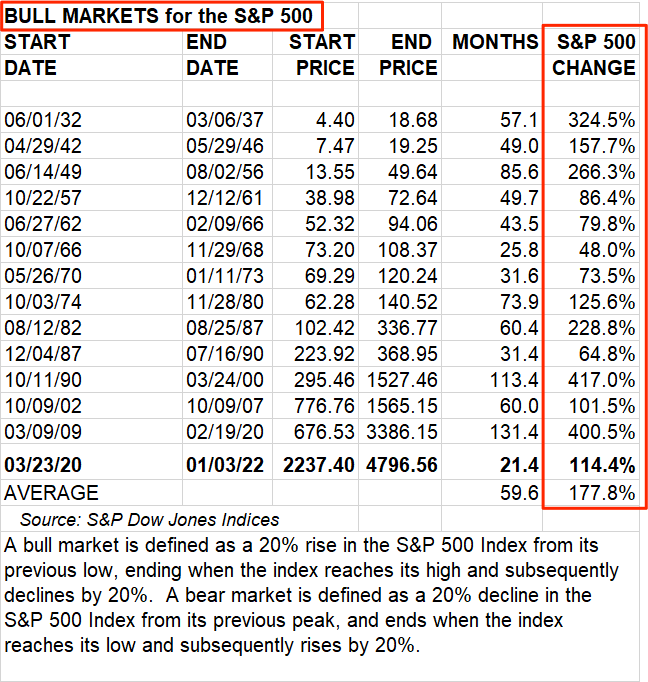 Takeaway: The bull markets more than make up for the bear markets over the long run. At some point, you will be reminded that in order to make up for a 50% drop, stocks would have to go up by 100% just to break even again. That's sounds like a lot, but in fact that has happened repeatedly and then some. You can see in the chart that this most recent bull market was a +400% change, and that doesn't even include dividends.
Every one needs to find a good balance through education and experience where they can hold the risky stuff through the bad times, while also be happy holding the boring stuff through the "but my neighbor got rich daytrading crpyto" times. We are currently going through another period of heightened uncertainty. How do you feel about your portfolio today?
"History doesn't repeat itself but it often rhymes." – attributed to Mark Twain
Photo credit: Unsplash