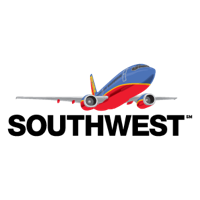 Southwest has a new companion pass promotion where can get a companion pass free for nearly two months at the beginning of 2021. Here are the requirements (you must make your ticket purchase soon):
Register at the promo link, and then purchase a flight by 9/24.
Travel by 11/15.
Companion flies free with you from 1/6/2021 to 2/28/2021.
The qualifying flight only need to be one person with a paid flight. Remember to register your Rapid Rewards (RR) number at the promo link first, then buy your ticket using that same RR number. Changes made to the itinerary after purchase may eliminate qualification for promotion.
I have written more about the Companion Pass here, including how the requirements are loosened for 2020. Obviously this promo won't be of interest to everyone, but if you needed to fly anyway, it can be a good opportunity to try out the companion pass. Thanks to reader Mark for the tip.