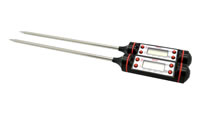 If you're like most Amazon shoppers, you don't like buying anything unless it has a lot of positive 4 and 5 star reviews. But that makes it really hard for new brands and products to gain traction. Good ole' capitalism has created a new breed of websites that offer limited amounts of heavily discounted products in exchange for honest reviews. Here's how most of them work:
You are given a special discount code that lets you purchase a product at a steep discount, for example a $20 value product for $1 or $2. Most of these products will work with Amazon Prime, so that your $1 item can ship free on its own (otherwise you'll have to add it onto a larger order to get free shipping).
By purchasing this product at discount, you agree to leave an honest review after using it. Don't leave a review before receiving the product.
Your review must state that you've "received this product at a discount in exchange for a review" or a similar disclosure.
You will not be able to claim another discount until your review is verified live on Amazon.com.
You agree not to resell the items you bought, under penalty of removal from future promotions.
You may think this sounds shady, but the Amazon Vine program works in a very similar way with the manufacturers and vendor supplying free review samples to their "top" reviewers. Amazon's own policies state that sellers cannot provide compensation for a review, but sellers can offer a free or discounted product in exchange for an unbiased, unedited review.
You don't need to be a high-volume reviewer for these sites, but you will need to have an Amazon customer account that you've actually used to buy things in the past.
Here are the "discount-for-review" sites that I am aware of. I'm sure I'm missing some.
Snagshout
Secret Deals Club
Amazing Deals Group>
While some these sites give the impression that they prefer staying in the shadows ("secret"), Snagshout actually hired a PR firm and sent me a press release:
Snagshout, a new social deals website, launches today to provide a unique shopping experience to consumers by offering deep discounts on a wide range of retail products for purchase, use and review. The site connects shoppers looking for deals with merchants looking to gain traction with new items on Amazon. With deals organized into nine categories such as beauty, toys and media, users can easily search for new products. Most of the deals are between 30-90% off of regular retail price for Snagshout users who are willing to try the product and leave an honest review within two weeks of purchase.
I was a former member of 1bucktoday and just signed up for Snagshout, but really the only thing that interested me there was this instant-read thermometer that I bought for $2 even though the historical price is around $18. (Summer is here and I've been grilling a lot recently.) I noticed that there are a lot of non-FDA-approved nutritional supplements on these sites.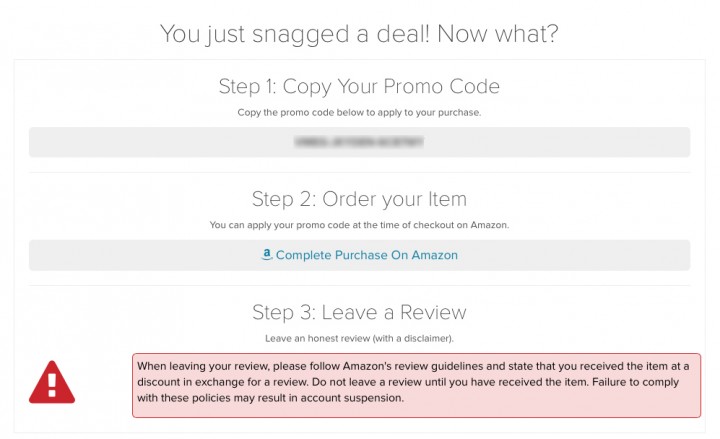 While these sites may not currently violate Amazon's terms and conditions, that could always change. Amazon has already had to deal with bad press from websites that just straight-up sell fake reviews. While this is not the same thing, I doubt that Amazon likes it.
Note: I am not affiliated with any of the review websites mentioned in this post.