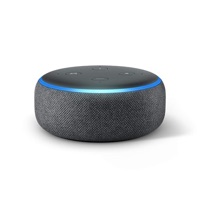 Here is a SiriusXM promotion link where you can sign up for a free 3-month trial of either their Essential or Premium streaming tiers (includes Howard Stern) and also get an Amazon Echo Dot (3rd Gen) smart speaker for only $1.
After signing up, you will be emailed a promo code for the Echo dot that you redeem at Amazon.com. You will need to provide a credit card and cancel before the end of the 3-month trial, otherwise your subscription will start and you will be charged the monthly fee.
Added: There are some complaints that SiriusXM has an aggressive retention team. You may find this online form useful, but make sure you follow-up in case they "forget" to cancel your account.