I'm catching up on some reading. James Picerno of The Capital Spectator did some backtesting of simple portfolio rebalancing where once a year you go back to your target asset allocation. Does it matter if you rebalance at the end of every year, or just pick any random date once a year? His test portfolio was a globally diversified portfolio made up 60% stocks and 40% bonds (11 different funds).
Here's a chart of his results: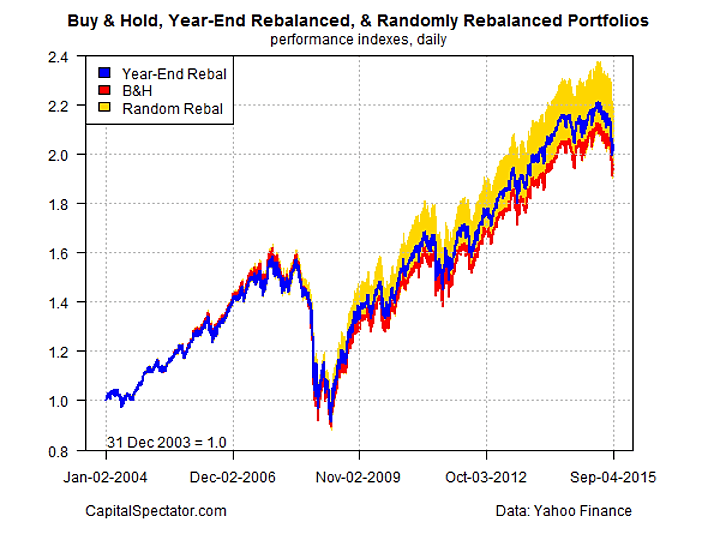 His comments:
The basic message: rebalancing is a valuable tool for generating superior risk-adjusted performance. But it seems that tapping into this value-added service doesn't require a lot of intellectual firepower for a standard asset allocation strategy. Letting a monkey choose the rebalancing dates over a period of years works as well if not better than automatically rebalancing at the end of each year.
My version: Rebalancing helps you maintain your desired risk profile, and it may even improve your risk-adjusted returns (it did in the last decade). Get the benefit with minimal fuss by rebalancing once a year. It doesn't really matter what day, just make sure to do it once a year. However, I find it easier to stick with the same one every year so you can put it on your calendar. (First business day after Christmas, July 1st, your birthday, etc.)