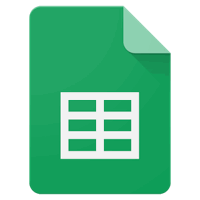 Updated. Automated portfolio management services like Wealthfront and Betterment will help you manage a diversified portfolio of low-cost index funds for a fee. While I understand their appeal for those that wish to outsource that task, I choose to maintain my own diversified portfolio of low-cost index funds. I enjoy having full control of all investment decisions, and I like saving the management fee (and adding that money to my snowball).
An important part of this DIY portfolio management is staying close to your target asset allocation. I use a very simple Google Spreadsheet to track my portfolio. Here is the direct link and it is also embedded below. Yellow cells are those meant to be edited.
(Download a free copy: I am sharing this spreadsheet online – free of charge – in read-only format. However, please make a copy of it using the menu option File > Make a copy or download it as an Excel file using option File > Download as). Any requests for edit access to the original public spreadsheet will be denied, because you would be changing the appearance for everyone.)
Here are some guidance on how to use the spreadsheet:
1. Decide on a target asset allocation. Don't use the generic one I put above. There is no perfect portfolio. You can find plenty that look great based on history at this moment, but that will not be the perfect portfolio 5, 10, 25 years down the line. The best portfolio is the one that you can stick through even after your fanciest asset classes have negative returns for 5+ years.
Here are a few model portfolios to get you started. Below is what I have settled on for myself. Details here. You only have to enter this once as long as your target asset allocation stays the same.

2. Enter your total balances for each asset class. The easiest way to grab my holdings from multiple brokerage accounts is to use a aggregation service like Personal Capital (review). If you don't have that many accounts, simply log into each individual website and add up your totals by asset class.
You could solely rely upon a service like Personal Capital to manage your portfolio, but I tend to use some specific asset classes like "US Small Value" or "Emerging Markets Value" which Personal Capital does not recognize. I do enjoy the fact that it pulls in all of my holdings and balances automatically into one screen and is always updated.
3. Check out the actual breakdown vs. your target breakdown. The spreadsheet shows the current actual percentage breakdown vs. your target breakdown, as well as the dollar amounts of any differences. A positive number means you need to buy more to reach your theoretical target (negative means sell). In the fictitious example shown, I might feel that I was close enough that I wouldn't really bother with any rebalancing. If things were really off, I could buy/sell as needed.
3. Rebalance with new cashflow, dividends, and interest. Choose your frequency of "forced" rebalancing. By using this spreadsheet, you can see which asset classes should be invested in currently to bring you back towards your target asset allocation. This is where you should invest any new cashflow (i.e. paycheck, dividends, rental income, or interest that your portfolio generates).
In addition, you can rebalance by selling some asset classes and then buying another. I try not to sell too often as to avoid capital gains taxes. You can do this on a set calendar basis such as annually on your birthday or quarterly. Another method is to only rebalance once your percentages are off by a certain amount, like a tolerance band of +/- 5%. I personally check in quarterly to see where I should invest any new cashflows, and if things are really off then I rebalance by selling something at most once a year. If you have sizable taxable holding, you could also attempt some tax-loss harvesting during these check-ins.
Recap. If you are managing your own portfolio, it is important not to stray too far from your target asset allocation. In order to know where you should invest new funds, I track my portfolio in two ways. First, I use Personal Capital for a real-time, daily snapshot of my holdings. Second, I manually update this spreadsheet each quarter and print out a copy for my permanent, physical records. This takes about 15 minutes every 3 months. Using these two methods, I maintain complete control over my portfolio and I don't have to pay any management fees to a robo-advisor.