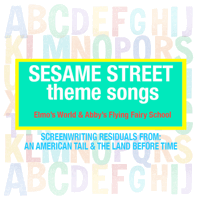 For many songwriters and musicians, their primary asset is the rights to their music. Instead of a house, they have intellectual property. Every time their song is bought for a film, streamed online, or aired on TV they receive a royalty payment for the rest of their lives + 70 years. But what if the artist wanted a lump sum? They would usually sell their rights privately. Royalty Exchange is an online marketplace that aims to do this via public auction instead.
Until recently, you probably never had the opportunity to own income-producing intellectual property. That's where Royalty Exchange comes in. We're a marketplace where these types of royalty assets are bought and sold. We specialize in intellectual property with a documented track record of regular, consistent income.
You can view their live and closed listings here. Past auctions include works by Rihanna, Taylor Swift, Jay Z, Dr. Dre, Chris Brown, and Earth, Wind and Fire. You could have bought rights to "Elmo's Song" from Sesame Street or Wiz Khalifa and Charlie Puth's "See You Again" (Fast and Furious 7 soundtrack). I wonder if you get paid from any of the 3 billion YouTube views?
You do not need to be an accredited investor, but know that most auctions have ended between $10,000 and $100,000. Often, you are only bidding on a percentage of the complete royalty stake. Royalties are generally paid to you on a quarterly or biannual basis. There may be admin fees charged that vary per listing.
I like the idea of receiving an lifetime income stream, but I am not nearly familiar enough with the music industry to invest in royalties of individual artists or songs. You would think the artist has much more information than you. If they thought their income was going to decrease from the current level, wouldn't they be much more likely to sell than if they thought income would stay high. I suppose you could say this for any business sale, though.
I'd also worry that the income stream wouldn't be very reliable as songs go in and out of fashion quickly. The starting yields appear to be in the 10% to 15% range (i.e. $10k to $15k earned last year on a $100,000 investment) at least partially in consideration of this risk. Perhaps these sales are more about risk reduction for the artists.
For a music insider, royalties might be a nice non-correlated asset. But for me, this would be more of a consumer purchase than an investment. It's fun to look through the listings and imagine owning the rights to a lesser-known song of a favorite artist.