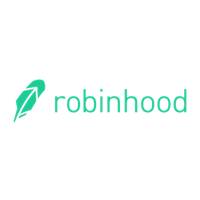 Robinhood brokerage app has up to a $600 bonus for new customers that deposit a certain amount of money. Here are the highlights:
New customers must sign up for Robinhood using the promotion page and get approved by August 17, 2022.
Link your bank account to your Robinhood brokerage account. (ACAT transfers also count.)
Deposit money into your account by September 16, 2022 and keep deposits in your account through October 16, 2022 to earn up to $600. You can earn $25 for depositing $1,000 – $9,999, $100 for $10,000 – $49,999, $300 for $50,000 – $99,999, or $600 for $100,000+.
Rewards will be delivered by October 21, 2022. If you receive a reward, you'll have 30 days to claim it. Once claimed, you can use it to invest right away, but you can't withdraw the cash value for 30 days.
See full terms.
This is a pretty good reward (if you have the cash) due to the short required holding period of just one month, plus the bonus is supposed to post within 5 days after the month is over.