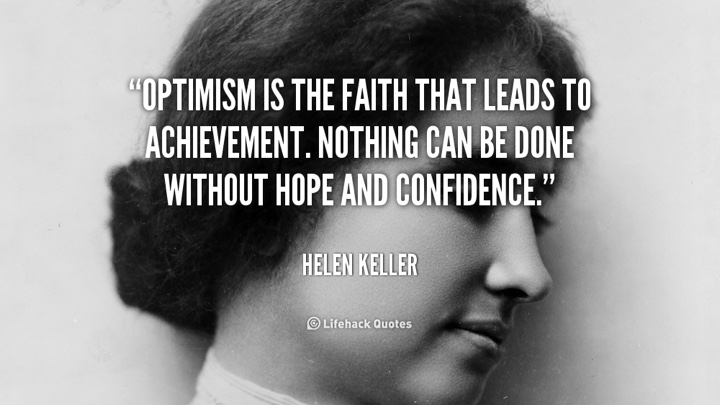 The amount of negative information that surrounds us can sometimes feel overwhelming. To be sure, there is plenty to be concerned about. However, here are some reasons to be hopeful. You probably won't find them on the front page of any major media site, or even homegrown conspiracy site.
The Energy Problem. I found positivity in an unexpected source: the reputed curmudgeon Charlie Munger during a Berkshire shareholder meeting in the University of Berkshire Hathaway book (emphasis mine):
However, Munger beamed that Berkshire's best days of contributing to civilization are ahead. He noted that mankind is getting close to solving the technical problem of our time -solar power. Cheap, clean, storable power will change the world. Munger said, "As I get closer and closer to my death, I get more cheerful about the future I won't see."
Munger may have surprised the crowd with a list of things he is quite optimistic about: The main problems of civilization are technical and solvable, all with energy, with huge benefits for civilization. Berkshire's culture will continue to work for years to come. He likes to see people rising rapidly from poverty, and that is happening in China and India.
The Population Problem. I ran across this chart in The Economist that tracks the relationship between fertility and per-capita GDP. Keep in mind the replacement rate is 2.1 births (where the population just stays constant).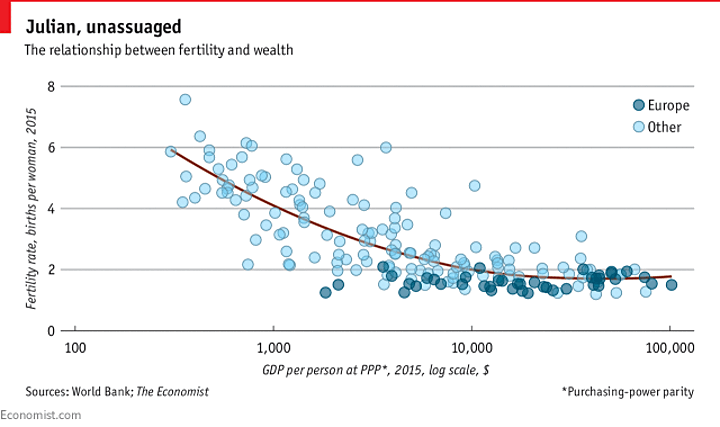 This reminded me of an older Economist article that explores some of the reasons that birth rate drops with relative wealth. As the world population continues to develop out of poverty, the overall birth rate will fall.
The Food Problem. The population will still go up for a while before it goes down. So read this NatGeo article about how the Netherlands became the second biggest exporter of food in the world despite being small and overcrowded. They have made great strides in sustainable farming technology.
While progress may turn out to be slow and hesitant, in the meantime I will feel inspired knowing that there are folks out there working hard on solving these problems.